2L Samuel Taub creates eviction tracking tool that will benefit vulnerable New Mexicans
January 19, 2021 - Annie Swift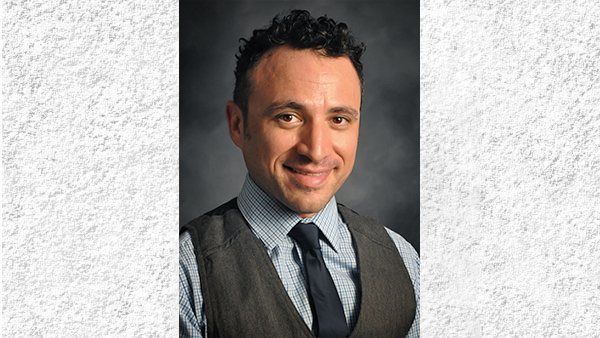 Sam Taub, a 2L student at UNM SOL, is almost ready to unveil an invaluable dataset.  Sam's work exemplifies how we can use our experience to impact our community in profound ways.  He used his unique skillset to create a powerful analytic tool designed to reveal the effects of eviction policies in New Mexico. 
Professor Elizabeth Elia initially hired him in the summer of 2020 to work on a team of research assistants.  They collaborated with Professor Serge Martinez and UNM SOL Clinic students to collect and aggregate eviction data—but the work was slow-going and tedious.   The team would sift through the New Mexico Secured Odyssey Public Access (SOPA) online application system to find filings related to evictions.  Sam realized that he could use his knowledge of software design to streamline the process. 
Over the course of several months, Sam taught himself an all-purpose programming language called Python.  He then created a software that tracks landlord tenant filings in every county in the state.  Sam designed a data-scraping algorithm that replicates the process of sorting through SOPA filings by hand.   On December 3, 2020, Sam received permission from the Administrative Offices of the Court to share his findings.
He built a website (www.nmevictions.org) that uses the data to track landlord tenant filings throughout New Mexico.  The website contains interactive maps and graphs that allow users to easily compare filings between 2019 and 2020.  Sam modeled the program after the National Eviction Lab project, which tracks evictions nationwide.  Unfortunately, the Eviction Lab stopped tracking evictions in New Mexico in 2016.  Sam and Professor Elia hope to fill the gap with data to show the changes that have occurred since then, especially during the pandemic.  Their initial findings indicate that filings have slowed substantially since the state and national moratoriums on evictions took effect.  However, Sam and Professor Elia fear what may happen in the coming months.  They hope this data will inform the decisions of policy makers as the moratoriums end.
Sam hopes that the information he is collecting can serve as a launching point to answer a variety of questions.  The data may be used to analyze legal issues regarding eviction proceedings, to map public health concerns associated with poverty and homelessness, and to help community and regional planners solve systemic issues.  Local politicians and community organizers have already started contacting Sam to see how the data can benefit vulnerable New Mexicans.  For instance, Representative Andrea Romero, D-Santa Fe, also a 2L student, intends to take the data to the next legislative session to challenge antiquated housing policies. 
We are excited to see how Sam's research develops.  We trust that it will be used to affect positive change across New Mexico.  Congratulations and many thanks to the entire team making this important work happen.