UNM Law Graduate Receives Prestigious Soros Justice Fellowship to Work with Children
February 12, 2021 - Annie Swift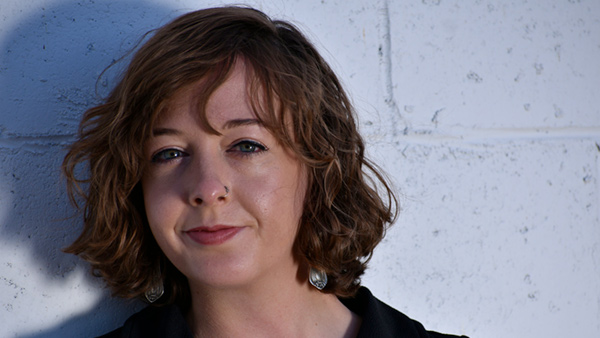 Across the country, lawyers, organizers, and activists are banding together to achieve criminal justice reform. New Mexico is no exception. Throughout the state, community leaders and non-profit organizations are working hard to develop a better criminal justice system. One recent UNM SOL graduate, Denali Wilson ('20), has contributed to these efforts in commanding ways.  
Denali began engaging with this work well before she graduated. While in law school, she found out that dozens of people around the state were serving life sentences for crimes they had committed as children. Denali committed her time to studying and advocating for fair sentencing reform. She has since been duly rewarded with the opportunity to continue her vital work.
Denali recently became the first UNM SOL alumna to receive a Soros Justice Fellowship. These fellowships are given to outstanding individuals who will "undertake projects that advance reform, spur debate, and catalyze change on a range of issues facing the U.S. criminal justice system." Her fellowship is hosted at the ACLU of New Mexico.
The ACLU is committed to criminal justice reform. The organization seeks to end mass incarceration and to hold police accountable for excessive force. Denali's project work at the ACLU is an extension of this commitment. She believes in providing holistic defense by engaging with non-attorneys such as social workers and mitigation specialists. Denali hopes to humanize her clients by telling their stories with authenticity and compassion. In her words, no person should be defined by the worst thing they have ever done.
Denali recently contributed to policy reform in the specific area that motivated her to pursue this work.  She and the team at the ACLU presented before the New Mexico Adult Parole Board in support of a rule change for people serving life sentences for crimes they committed as children. Denali also invited family members of incarcerated youth to tell their stories during the presentation, including Karen Weaver, the mother of a woman serving a life sentence for a crime she committed at the age of 17. Karen's daughter has now served 23 years in prison. Karen explained how the Parole Board currently only considers the offense committed, rather than the broader circumstances surrounding the crime and how a person has changed through incarceration. Karen recounted her daughter's efforts to redress the errors of her past. She lamented that her daughter has had to grow up in prison.
The proposed rule change requires the Board to consider a person's youth and rehabilitation efforts when determining whether they are eligible for parole.  Both the New Mexico Supreme Court and the U.S. Supreme Court have concluded that "children are constitutionally different from adults for purposes of sentencing." Scientific studies have shown that children are less capable than adults in regulating their emotions and controlling their impulses. They are also more susceptible to peer pressure than adults.  At the same time, children are more likely to be rehabilitated and reform their behavior. Considering the powerful stories and data provided by the presenters, the rule change passed unanimously on January 29, 2021.
While much work remains for those pursuing criminal justice reform, we congratulate Denali for her incredible contributions to this field and to our community.  We look forward to seeing the good work she will continue to do as a Soros Justice Fellow, and beyond.