The NREL Committee and Environmental Law Society co-sponsored Event
November 11, 2021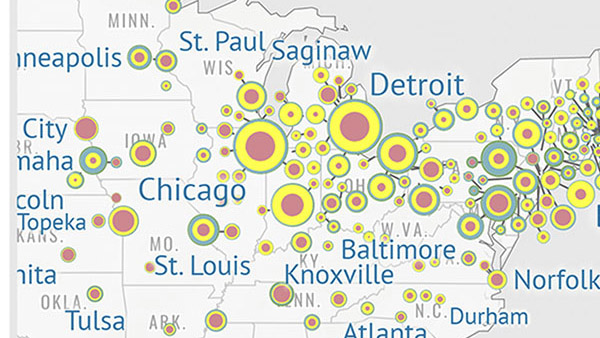 The NREL Committee and Environmental Law Society co-sponsored Mapping Inequality: Reckoning with Historic Redlining and Its Legacy, a hybrid event that was held at the School of Law and over Zoom on Thursday, October 21, 2021. The panelists included Robert Nelson, Director of the Digital Scholarship Lab and Head of Digital Engagement in Boatwright Library at the University of Richmond; Diana Dorn Jones, Executive Director of United South Broadway; and Mikaela Renz-Whitmore, Long Range Planning Manager for the City of Albuquerque.
The event focused on the common misconception of de facto segregation—suggesting people choose to live among their own race, ethnicity, religious groups, et cetera—and the reality of how Depression-era and New Deal mortgage insurance programs promoted the exclusion of Blacks and other racial and ethnic minorities through their underwriting criteria and manuals. The panelists addressed the history of Federal programs and the redlining and racially restrictive covenants that were a result. They also discussed the lasting forms of discrimination in land use patterns and regulation that are a byproduct of those programs.
You can watch the full presentation here.