Students and Professors Work Together on New Mexico Supreme Court Case
March 11, 2022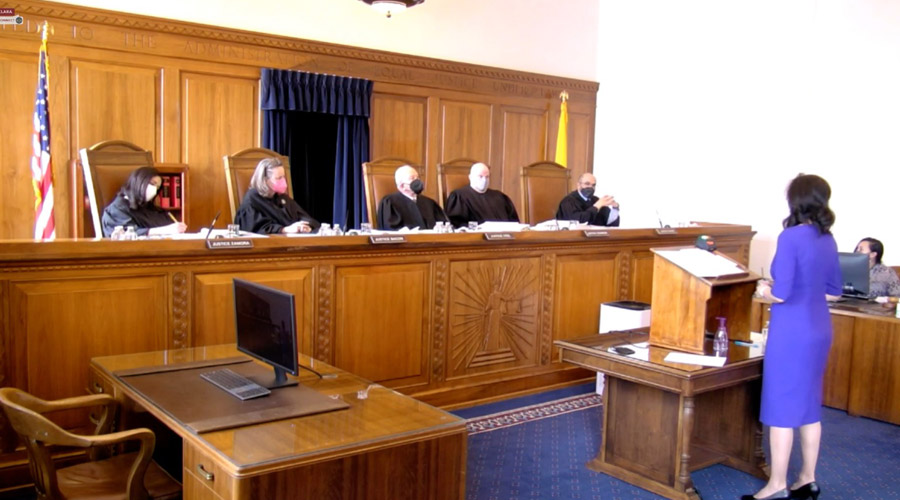 Professor Barbara Creel, along with students from the New Mexico Innocence and Justice Project, just argued a long-running case before the New Mexico Supreme Court. The question presented was whether the District Court decision to grant a new trial based upon DNA should be upheld in the case, which was the first opportunity the Court has had to interpret the New Mexico DNA Statute. Over the course of the years, many individuals have worked tirelessly on this case. Students have assisted on research for the appellate briefing, helped review the records, volunteered their time to learn and practice the argument, craft questions, and research the cases on Exculpatory cited by the State, and the case briefs. A student team of five were given the rare opportunity to attend the argument at the Supreme Court, and later met with the Attorney General. Professors Veronica Gonzales-Zamora, George Bach, David Stout, Lysette Romero Cordova, and J. Kennedy assisted in mooting the argument and moral support to Professor Creel.
Jamshed Jehangir, a UNM School of Law 2L, said: "Working on the Hobbs oral argument was an incredible way to apply the cumulative knowledge and skills that I've garnered during my first year and half of law school: I leaned on theory from my 1L criminal law class when discussing homicide and self-defense; utilized skills and techniques from ELA I and II in order to structure a sound and persuasive argument; pulled advocacy methods and strategies from ETP and Mock Trial; and of course employed nearly all the content from Professor Creel's Wrongful Convictions class in order to understand the importance of post-conviction innocence work and the vital role it plays in our criminal justice system."
"Helping Professor Creel prepare oral arguments for the Supreme Court of New Mexico was an incredible insight into what it takes for a case to this level. Putting years of hard work into a 30 minute argument was an exciting challenge and watching Professor Creel argue before the Court was the cherry on top. Wildly grateful to have the opportunity to help shape the Criminal Justice System for the better," says student Téa Davidson, who also helped work on the case.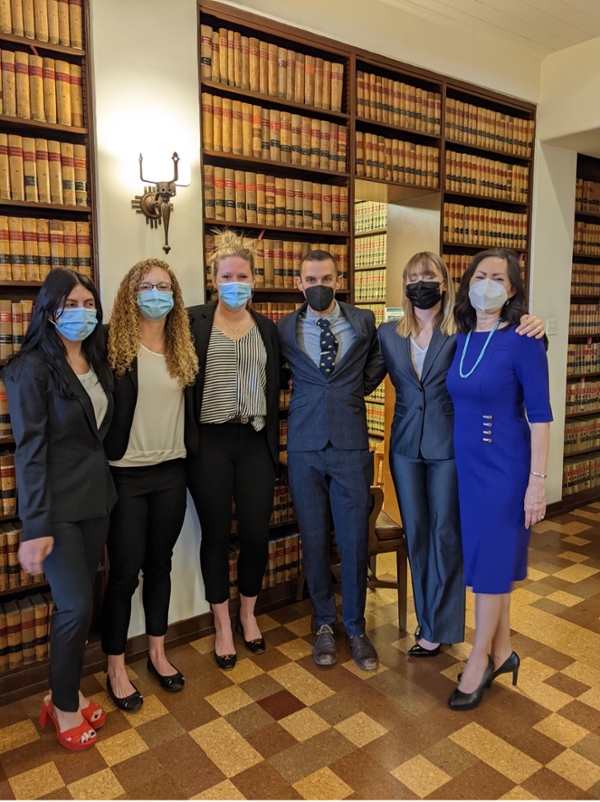 This case was an entire law school effort, and we could not be prouder of the collaborative teamwork and community efforts that went into this case. Congrats to all!