A Celebration of Life and Community: The Fred Hart Memorial
April 12, 2022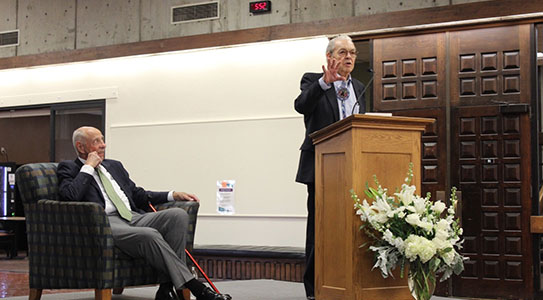 On April 7, UNM School of Law hosted the Fred Hart Memorial service for the law school community. The event was attended by nearly 300 members of the community­ – and 100 people watched the live Zoom feed of the event – including current and former faculty, students, staff, and law professionals who have worked with Fred Hart throughout his years of service to the UNM School of Law.
Speakers included Dean Sergio Pareja, Robert Desiderio (Former Dean and Professor Emeritus), Sam Deloria (Former Director of the American Indian Law Center), John Echohawk (Class of '70), Marsha K. Head Hardeman (Class of '77), Placido Gomez (Class of '85), Joseph Goldberg (Former Professor at UNM School of Law), Nathalie Martin (Associate Dean for Faculty Development, Professor of Law), F. Michael Hart (Grandson of Fred & Joan Hart, class of '21), and various audience members.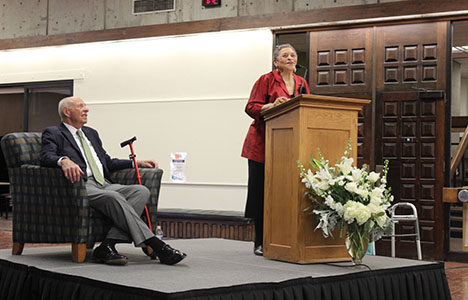 Fred Hart left a lasting impact on the UNM School of Law, and through the years fostered a sense of community that exists to this day. We are all grateful for his service to the School, and the many years and memories that he gave.