Border Justice Initiative Inaugural "Border Justice Intensive": A Spring Break 2022 Service-Learning Opportunity Course
April 14, 2022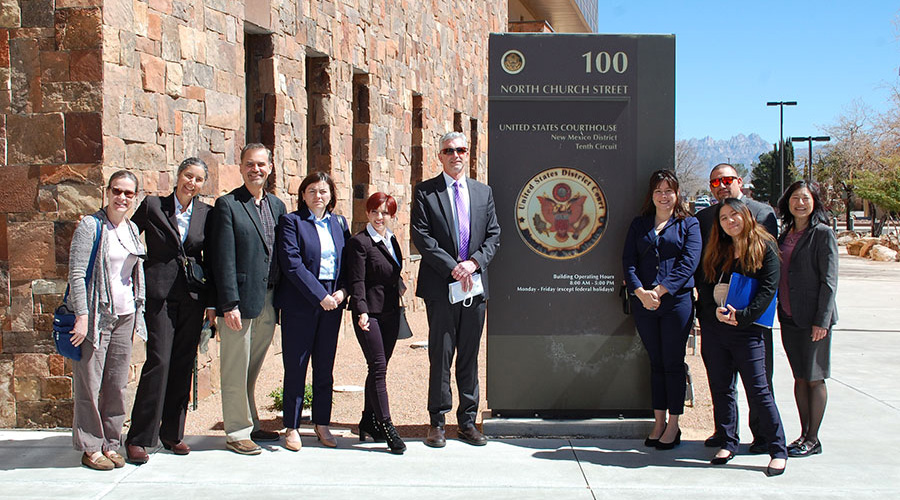 The Border Justice Initiative just completed its initial "Border Justice Intensive," a service-learning opportunity course that immersed students in experience and advocacy about legal issues faced by communities and families at the New Mexico and Texas border with Mexico. Six students and two instructors participated in lectures, advocacy experiences, and court observation at the border. The experience exposed students to the fundamental structure for direct, hands-on legal work in collaboration with medical and other non-profit providers working with border communities. Immigration and border justice depend on understanding and meeting the changing legal and human needs of these communities, which are served by a collection of collaborative organizations. The course focused on women, children, and families looking for safety and the opportunity to build lives in a place where they can live without fear, and the conditions that they face during their journeys towards safety and opportunity.
Students also listened, engaged with, and learned from judges and attorneys in court, as well as legal and other professionals working with various non-profits, UNHCR (the United Nations High Commissioner for Refugees), and in medical clinics near the border. The students visited advocacy centers including Derechos Humanos Integrales en Acción (DHIA), Las Americas Immigrant Advocacy Center, and Hope Border Institute. They were even able to do some court observation with Justice for Our Neighbors.
DHIA offers legal, psychological, and social work services at no cost, and began as an advocacy organization for the LGBTQ community but evolved into an organization that helps migrants., The Hope Border Institute is an NGO with bi-national presence in El Paso and Juarez that approaches immigration justice work through the lens of Catholicism. The Institute investigates forced migration issues while providing advocacy services to immigrants. Their humanitarian aid branch also performs needs assessments for those in shelters and determines how best to distribute goods among shelters. Las Americas is a nonprofit organization based in El Paso, Texas providing free and low-cost legal services to immigrants and refugees in West Texas and New Mexico; they have served over 40,000 people from over 77 countries since 1987 and provides legal representation through both attorneys and accredited representatives with the Department of Justice. Justice for Our Neighbors is a faith-based organization that advocates for immigrants rights.
"Language is everything; it is such a foundational piece of our lives and our ability to communicate our thoughts and feelings."
Students also had the opportunity to sit with doctors from the Southern New Mexico Family Medicine Residency and discuss holistic approaches to healthcare, and social and structural determinants in healthcare.  They learned that, in addition to improving conditions for migrants, improving mental health services and education in New Mexico would be a step in addressing many of the root causes of inequity in our state as well. Barbara Ogushi, a 2L interested in the issue of access to the legal system, noted that language barriers caused serious access problems for people in need, particularly people from indigenous populations. "Language is everything; it is such a foundational piece of our lives and our ability to communicate our thoughts and feelings."
The course deeply impacted the way the students perceive immigration law, and their interest in pursuing this field of law. Jorge Rodriguez, a 3L, stated: "Witnessing immigration court put everything into perspective. As attorneys in training, we are taught the importance of due process, the idea that, at the very least, everyone has a right to be heard. This is a foundation of our legal system and premise of our democracy. That is why it was frightening to witness immigration judges attempting to balance judicial efficiency while providing due process to people without lawyers. It was apparent that many of them did not know what was occurring. They were given papers in another language, were not asked if they could read the papers, and given only a few weeks to prepare for their hearings. The judges tried to educate them on the spot, but many respondents were still clearly confused and worried. At that moment, I truly understood the importance of legal representation, and that competent legal representation is more than just understanding the law. I now have the confidence to do immigration work at the U.S./Mexico border."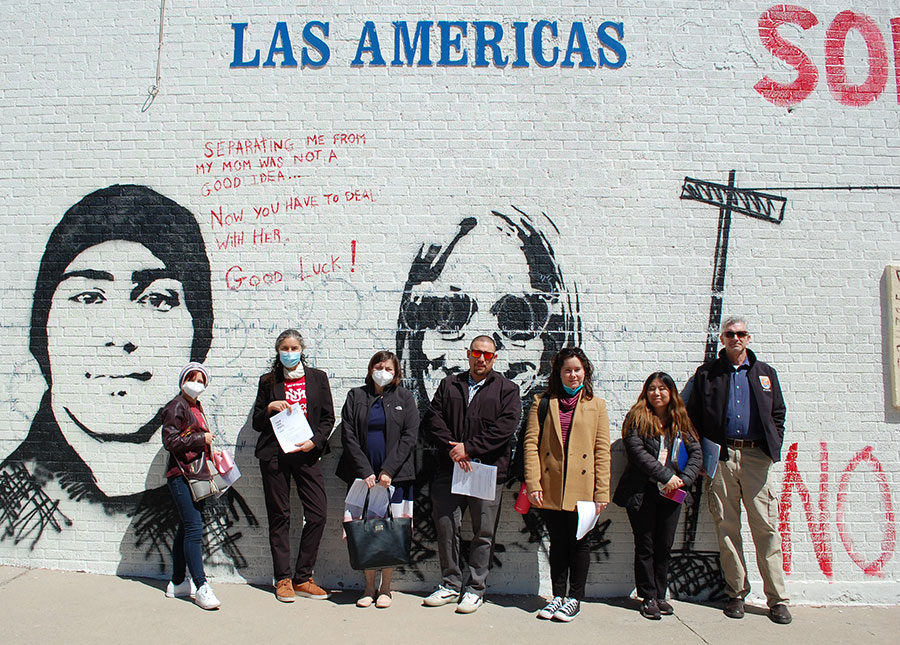 The Border Justice Initiative hopes to continue this immersion class and give more students opportunities to work with migrants and professionals on the ground, and listen to real people share their experiences, challenges, and hopes. Professor April Land said, "These in-person, real-life experiences are vital to our students' personal and professional development." Professor Carol Suzuki, a faculty member leading the trip and an immigration law expert, explained that she wants to continue to provide these sorts of practical didactic experiences for UNM School of Law students, and to continue to engage and work with local communities. Professor Suzuki adds: "Collaboration with other professionals is vital in a field as diverse and challenging as Immigration Law. The UNM Border Justice Initiative wants to create positive change in the lives of families in need through hands-on education and collaboration with non-profits at the border."