UNM School of Law recognized as #2 in public interest and government by TaxProf Blog and Reuters.
May 8, 2023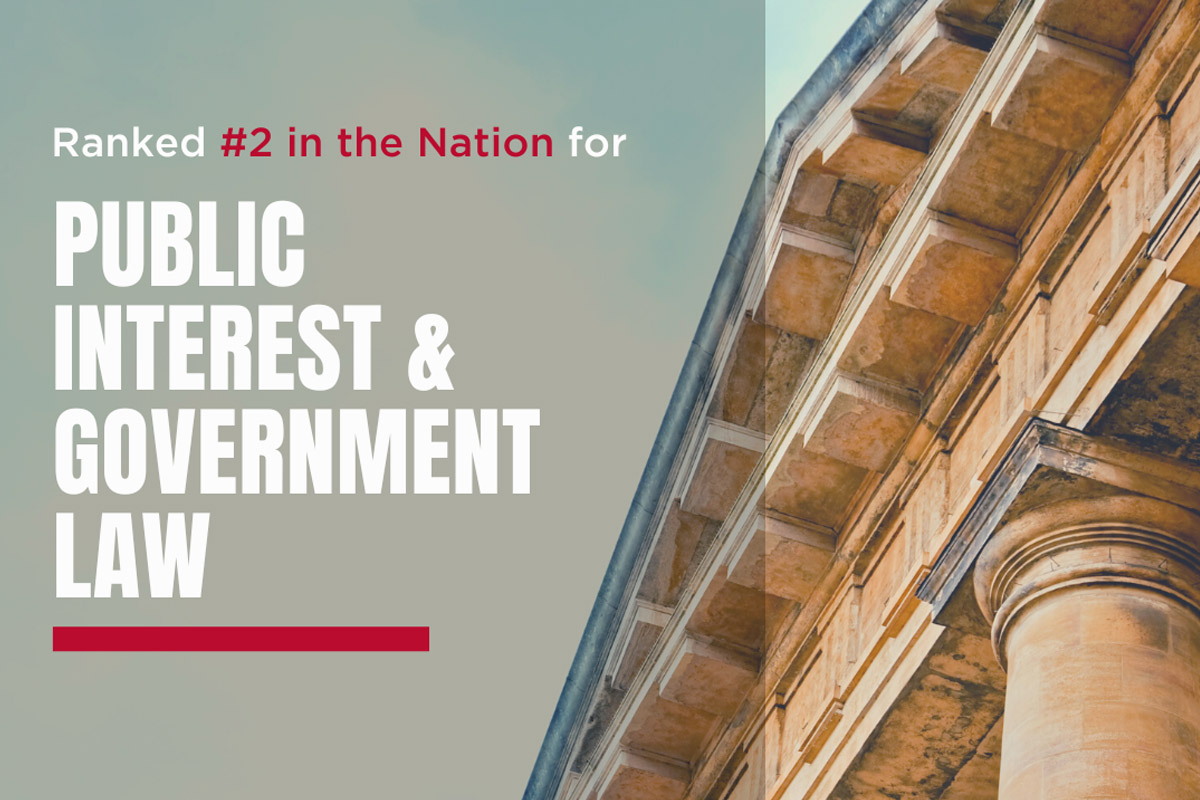 Through the combined efforts of the Career Services professionals, law school professors, and the students' hard work themselves, the Law School outranked many other top law programs around the country this year. Calculated from the ABA reported data, this ranking is based on the number of JDs in government and public interest positions. These jobs encompass a wide range of legal areas such as constitutional law, civil rights, criminal law, administrative law, and environmental law, among others. Approximately 40% of our recent graduates received these prestigious jobs.

When asked about the success of the graduates, associate director of career services Patrick Lopez stated the "relatively low tuition enables students to take such jobs, which tend to pay less than private practice positions." The School's externship program provides class credit while working under the supervision of a licenses attorney. Allowing the students to gain real-world legal skills that frequently lead to jobs after graduation.