Professor Jennifer Moore Updates Refugee Law Casebook
January 14, 2011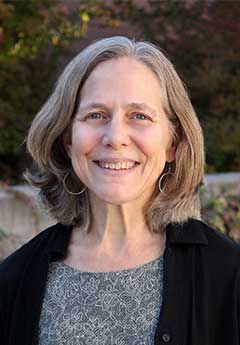 Professor Jennifer Moore has co-authored the fourth edition of Refugee Law and Policy: A Comparative and International Approach, a casebook that provides a thoughtful analysis of refugee law rooted in an international law perspective. The book, published in 2011 by Carolina Academic Press, includes all legal developments through mid-2010. It addresses both substance and procedure, focusing on practice as well as theory.
Moore, along with Karen Musalo and Richard A. Boswell, professors at the University of California Hastings College of the Law, has co-authored all editions of the book, beginning with its original release in 1997.
From the publisher, about the fourth edition:
"Starting with ancient precursors to asylum, the casebook portrays refugee law as dynamic across time and cultural contexts. This edition of the casebook has incorporated substantial new materials on the cutting edge area of social group claims, and their relevance to claims for protection based on gender-persecution and LGBT status. It includes an extensive discussion of the concept of "social visibility" which has become one of the most controversial interpretive issues in U.S. refugee law.
"In its treatment of both U.S. and global trends, Refugee Law and Policy examines and contrasts some of the most controversial contemporary issues in refugee law, such as the denial of access to the territory of the country of asylum, through use of expedited removal and similar `accelerated' procedures, the increased use of detention and the ongoing debate over gender-based claims for protection.
"Refugee Law and Policy also compares current trends in refugee law to parallel trends in human rights and humanitarian and international criminal law, with special reference to the work of the International Criminal Tribunals for Yugoslavia and Rwanda, and the International Criminal Court."