Professor Jenny Moore Shares Africa Research at Conference
April 6, 2011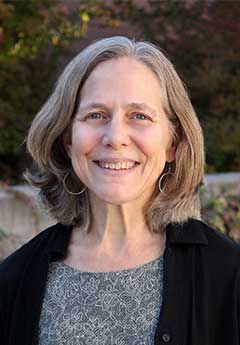 Professor Jennifer Moore contributed a perspective from her on-the-ground experience in Africa at an early April conference titled, Rebuilding Sierra Leone, organized by the University of South Carolina School of Law. Her presentation was titled, "Cultivating the Rule of Law: The Work of Grass-Roots Organizations in Sierra Leone's Reconstruction."
Moore recently traveled to Sierra Leone to conduct research for an upcoming book, Humanitarian Law In Action On The African Continent, which is scheduled for publication later in 2011. The book will explore transitional justice in Sierra Leone, Uganda and Burundi.
At the day-long conference, scholars with a broad variety of experience in Sierra Leone presented a comprehensive look at the issues facing post-war Sierra Leone and some of the opportunities that exist to address those issues. The event was among the first interdisciplinary academic conferences in the United States to focus solely on the unique challenges of redeveloping Sierra Leone.