Professor Denise Fort Discusses Tribal Water Marketing
February 29, 2012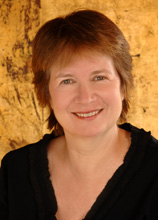 Professor Denise Fort presented a talk titled, "Policy Questions Concerning Tribal Water Marketing" at the American Bar Association's 30th Annual Water Law Conference in late February. The conference in San Diego was presented by the ABA's Section of Environment, Energy and Resources.
The two-day program addressed emerging national and international water issues against the backdrop of 30 years of water law. Leading academics, in-house counsel, non-governmental organization and government representatives, along with practitioners discussed the pressing water issues of our time. Is there a right to water, and, if so, how should it be considered in the law? How do we address aging water infrastructure and also finance new growth? How do the western and eastern U.S. water law issues converge and how can each region learn from the other?
Additional program topics included water management challenges when traditional climate models are no longer dependable, hydrofracturing, interstate water litigation over Georgia's Lake Lanier, disputes surrounding the Republican River and the clash between Montana and Wyoming arising from a shift to more efficient irrigation systems, plus the Endangered Species Act and water.