Humanitarian Law in Africa Focus of Professor Moore's New Book
February 6, 2012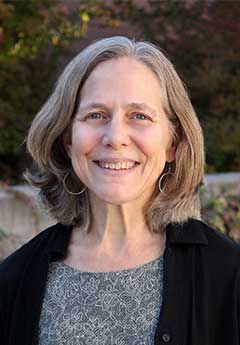 Professor Jennifer Moore's latest book, Humanitarian Law in Action within Africa, was published by Oxford University Press in early February. In the book, Moore studies the role and application of humanitarian law by focusing on African countries that are emerging from civil wars.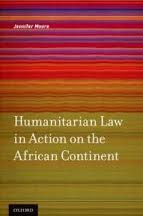 She offers an overview of international law, including its essential vocabulary, and describes four particular subfields of international law: international humanitarian law, international human rights law, international criminal law and international refugee law. She then considers practical mechanisms to implement international humanitarian law, focusing specifically on the experiences of Uganda, Sierra Leone, and Burundi. Through the case studies of these countries, Moore describes transitional justice's fundamental components: criminal, social, and historical.
Although the African continent has gone through some of the world's greatest humanitarian emergencies, issues such as violence against women, child soldiers and genocide are not unique to Africa, and as such, the study of humanitarian law by examining Africa's experience is important to conflict resolution and reconstruction throughout the world.
UNM Today article: Moore Traces Steps To Protect Refugees, Rebuild Countries
UNM Law article: Out of Africa: Professor Jennifer Moore takes a humanitarian look at conflict resolution in Uganda, Sierra Leone and Burundi in new book (Pages 20-21)