Dean Kevin Washburn Speaks to Senate Panel on Internet Gaming
February 9, 2012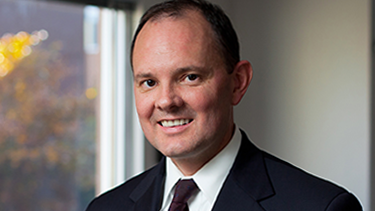 Dean Kevin Washburn testified about the potential impact of Internet gaming on Indian gambling enterprises before the U.S. Senate Committee on Indian Affairs on Feb. 9. His testimony was in response to a recent opinion by the U.S. Department of Justice that reversed the department's longstanding assertion that all Internet gaming was illegal under the federal Wire Act.
In his testimony, Washburn noted that the recent opinion has created a flurry of activity after years of uncertainty about the legality of Internet gaming in the United States. Because Internet gaming poses a threat of unknown magnitude to casinos, including Indian casinos, and because Internet activities are difficult to regulate across state boundaries, he suggested Congress should federalize the regulation of Internet gaming.
In doing so, "Congress should, however, consider the important role that Indian gaming has had in lifting the socioeconomic status of Indian people and improving the self-governance and self-sufficiency of Indian nations," he told lawmakers. "Congress must insure that Indian tribes have an equal opportunity to be part of the future of Internet gaming."
UNM law student Anne Illanes-Meyers (`12) assisted Washburn in preparing his testimony.
Washburn, a citizen of the Chickasaw Nation of Oklahoma, is a recognized expert on gaming, including Internet gambling. Through his writings and testimony, he has influenced public policy in gaming. In 2011, he authored, Gaming and Gambling Law, a casebook that focuses on the unique issues that arise in both the legal and illegal components of the fast-growing American gambling industry. At the UNM School of Law, he teaches Gaming and Gambling Law, along with Indian Gaming.
Dean Washburn's testimony before the U.S. Senate Committee on Indian Affairs. February 9, 2012