Dean Kevin Washburn Confirmed to Lead Indian Affairs
September 24, 2012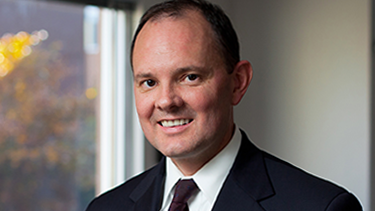 The U.S. Senate has confirmed the nomination of Dean Kevin Washburn to serve as assistant secretary for Indian Affairs at the Department of Interior, the highest position in the federal government that focuses primarily on Indian Affairs.
Washburn's confirmation came quickly: A week after the Senate Indian Affairs Committee approved his nomination the full Senate unanimously confirmed that vote on Sept. 22, only hours before adjourning for the election season. He will assume his new post in early October.
"Serving as dean of the UNM School of Law has been the greatest honor of my professional career," Washburn wrote in an email to the law school community. "It has been a joy to serve the wonderful faculty and hard-working staff of this school, our incredible students and our impressive and loyal alumni, as well as the state's gifted judiciary."
Washburn said he looks forward to helping the nation's tribes continue to pursue self-governance. He also anticipates working with tribes as their gaming compacts come up for renewal in coming years. Indian gaming has been one of his academic pursuits.
As assistant secretary for Indian Affairs, Washburn will be the nation's highest official in charge of Native American issues. He will oversee the Bureau of Indian Affairs and the Bureau of Indian Education.
Washburn joined the UNM School of Law as dean in 2009. He intends to return to the faculty as a professor when he has completed his term of office.
Albuquerque Journal article: Washburn To Lead Indian Affairs