UNM Law Not-for-Profit Art Gallery Launches Student Artist Show on April 25
April 9, 2014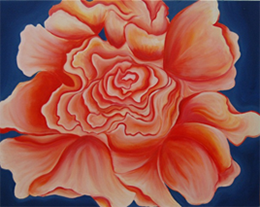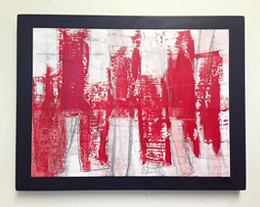 The University of New Mexico School of Law Not-for-Profit Art Gallery will launch its Student Artist Show with a reception on Friday, April 25, from 4:30-6:00 p.m. at the Law School, located at 1117 Stanford N.E., Albuquerque, NM. Free parking is available in the Law School parking lot after 4:00 p.m.
Hors d'ouevres and wine will be served and Johnny Alston, an Afro-Native American flutist, will play his free form, mesmerizing, peaceful music.
Eight student artists were selected for the exhibit: Kimiko Akiya, Noah Kessler De St.Croix, Christopher Dodd, Hooman Hedayati, Owen Kellum, Jonathan Lee, Lauren Alexa Marek and Heidi Todacheene. Six are law students, except for Noah Kessler De St.Croix, a Fine Arts major, and Lauren Alexa Marek, a Biochemistry major.
The show is scheduled to run through September 16th.
Contact Email
About the Gallery
The UNM School of Law Art Gallery features art of varied mediums from artists including students, faculty, alumni and friends of the law school and the university. Professor Sherri Burr, UNM Regents Professor, heads the UNM Law School's Art Committee and is host of ARTS TALK, a weekly television she produces and hosts. Aside from the intrinsic value of having art in the School of Law and the goal of funding a scholarship, Burr says there's another important reason for the art gallery: "An art enriched environment is conducive to learning."