UNM Law School Not-for-Profit Gallery Launches Student Artist Show with a Reception on March 24
March 11, 2015 - Tamara Williams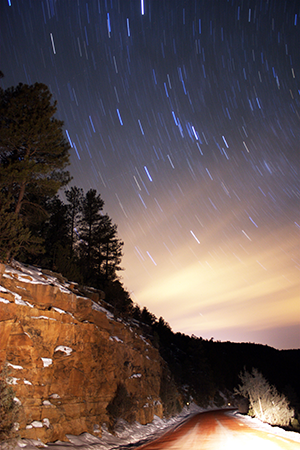 UNM Law School Not-for-Profit Art Gallery will launch a Student Artist Show with a reception on Tuesday, March 24, 2015 at 5:00 p.m. in the Forum of the UNM Law School, located at 1117 Stanford NE, Albuquerque.
Free parking is available in the Law School parking lot after 4:00 p.m.
The opening reception features hors d'ouevres, a wine selection and non-alcoholic beverages.
Johnny Alston, a Native American flutist, will play his free form music.
Ten student artists were selected for the exhibit. Eight are from the UNM Law School: Darin McDougall, Suzanne Fortner, Hooman Hedayati, Lance Hough, Larissa Lozano, Robert Johnston, Heidi Todacheene and Kate Worthington.
The other two artists are Marcie Rose Brewer and Mikayla Griego, both from the College of Fine Arts.
The show is scheduled to run through the mid-October.