Visiting Scholar Program helps diplomat look at law from the inside out
August 18, 2015 - Tamara Williams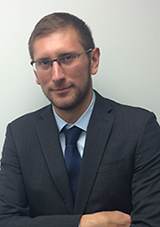 Mexican diplomat Sergio Méndez says that his participation in the Mexican Secretariat of Foreign Relations Visiting Scholar Program at the UNM Law School in 2011-12 was pivotal for his career.
The Ministry of Foreign Affair's Legal Advisor selected him from a number of highly-qualified candidates. "It was an invaluable opportunity for me to keep learning and preparing to better serve my country," says Méndez.
He says the Visiting Scholar Program is the most important way for Mexican diplomats to kick-start their knowledge of U.S. law because of the balanced combination of classes, internships, and a thesis paper.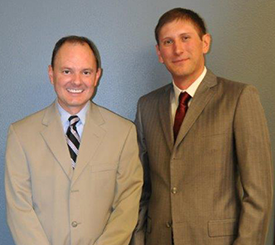 Research Professor Daniel Ortega, Director of International Law Programs, helped him throughout his experience at UNM. Ortega advised him on classes, coordinated his internships, and served as a faculty advisor for his research paper. Subject-matter experts on the law faculty also commented on drafts of Méndez' paper.
During the fall and spring semesters, Méndez audited law classes, which helped him look at U.S. and Mexican law comparatively. "Although our systems have different processes, they have a lot in common," says Méndez.
Participating in two internships helped him gain an understanding of the inner workings of the state and federal criminal justice systems. In his internship at State District Court, he was assigned to two judges. In addition to discussing cases with them, Méndez observed preliminary hearings, pre-trial motions, jury selection, and trials. In his internship with the Federal Public Defender's Office he attended hearings, visited inmates, and completed legal research assignments.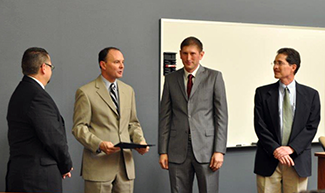 His research paper analyzed Medellin v. Texas ─ the first case ever brought by Mexico to the International Court of Justice ─ and the way international law is interpreted by U.S. courts, especially the U.S. Supreme Court.
Currently, Méndez is an Officer for Legal Affairs at the Embassy of Mexico in Washington, D.C. He handles a variety of legal issues, including extradition, transfer of prisoners, death penalty, excessive use of force by law enforcement officers, and the disposition of cultural-heritage artifacts.
The Visiting Scholar Program gave Méndez a solid understanding of how U.S. law operates in the areas he deals with at the embassy. He observes that but for the program "it certainly would have taken me more effort and struggle to face the challenges I see at the embassy. The program helped me look at law from the inside out."