UNM Law School Art Gallery issues call for artists to become 2017 Artists in Residence
November 7, 2016 - Tamara Williams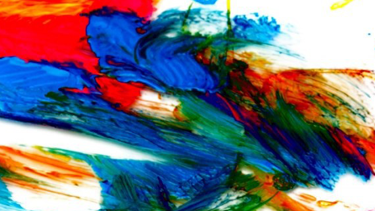 The UNM School of Law Not for Profit Art Gallery invites all University of New Mexico artists to submit their art for consideration for the 2017 exhibition.
The Art Committee is looking for two current or emeriti faculty artists, two current student artists, two current or retired staff artists, two alumni artists, and two relatives of faculty, students, staff, or alumni to provide work for an entire year. The selected artists will become 2017 Artists in Residence.
Eligibility:
The Law School Artists Exhibition is open to all open to all UNM artists who are faculty, staff, students, alumni, or relatives of this group. Work in any media will be considered.  All submitted work must fit into the designated space within the Art Gallery. If selected, the work must be framed, gallery wrapped, and suitable for hanging on Art Gallery walls. Potential artists are encouraged to visit the UNM School of Law forum to view the space.  The forum is open weekdays 8:00 a.m. to 5:00 p.m. The UNM Law School Art Committee reserves the right of approval for all art that shows in its gallery.
Submission Guidelines:
Email up to seven (7) digital images of submissions to Tony Anderson at anderson@law.unm.edu by Thursday, December 1, 2016, at noon.  Image files should be in .jpg format
Please include title, media, year, dimensions, and approximate price of your work.
In addition to the .jpg images, please include a brief artist statement (up to 100 words) in the body of the email.
You will be notified on or before Thursday, December 15, 2016, if your work has been selected.
If your work is selected, the final framed work must be received by 9:00 a.m. on Monday, January 9, 2017. You commit to occupy a selected space for the duration of the exhibition.  As your work sells, you must provide replacement art work within one month so that the sold work can be given to the purchaser.
| | |
| --- | --- |
| Exhibit Place: | University of New Mexico School of Law Forum, 1117 Stanford NE, Albuquerque, NM 87106 |
| Exhibition Dates: | From approximately Tuesday, January 24, 2017, to December 15, 2017. Artist must be available at the reception on Tuesday, January 24, 2017, from 5:00 – 6:30 p.m. to discuss his or her work. |
| Commission Fee: | The artist sets the price. The first $200 of the price is split 50/50 between the Artist and the Art Gallery. Any amount above $200 is split 75/25 to the Artist and Gallery respectively. The Gallery's share is considered a donation to support the work of the Gallery. |
| Contact Email: | Professor Sherri Burr, Chair of the Art Committee, 277-5650, burr@law.unm.edu, Tony Anderson, 277-6204, Anderson@law.unm.edu |