Natural Resources and Environmental Law students receive recognition
August 18, 2017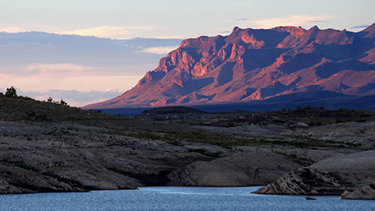 Two UNM law students recently received national awards for their accomplishments in natural resources and environmental law. Selena Sauer (Class of '18) received a prestigious natural resources scholarship and Ryan Vetter (Class of '17) won third place in an energy law writing competition.
"It's always great to have our students earn national recognition," said Professor Reed Benson, Chair of the Natural Resources and Environmental Law Program. "Selena's and Ryan's success is good for the law school and the program, but mostly it is a credit to their talent and hard work."

Selena Sauer (Class of '18) recently received a Rocky Mountain Mineral Law Foundation (RMMLF) tuition scholarship. RMMLF awards scholarships on a competitive basis to well-qualified students who have the potential to make significant contributions to natural resources law.  She was one of 31 scholarship winners selected, out of nearly 100 applicants from 24 law schools in the U.S. and Canada.
Sauer serves as co-Editor in Chief of the student-run Natural Resources Journal, the oldest U.S. law review in the field of natural resources and environmental law.

Ryan Vetter (Class of '17) won third place in the 2017 Energy Law Student Writing Competition. The award is accompanied by a cash award of $500 from the American Bar Association Section of Environment, Energy and Resources (SEER).  His paper, Fracking Fluids: Protecting Disclosure Under Federal Law, will be published SEER's forthcoming newsletter and posted on its website.
Vetter originally wrote his paper for Professor Alex Ritchie's seminar course dealing with legal issues relating to oil and gas.