Professor Desiderio shares expertise in the law and practice of international philanthropy
November 2, 2017 - Tamara Williams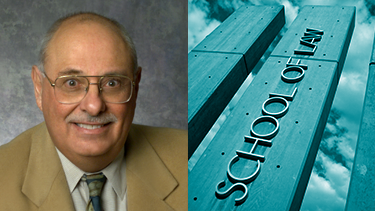 Professor Robert J. Desiderio participated in a panel discussion at the ABA's 2017 Section of International Law Fall Conference in Miami on Friday, October 27.
The panel, "Giving Across Borders: The Law and Practice of International Philanthropy in the 21st Century," was chaired by Frederick K. Schoenbrodt of Bressler Amery & Ross, P.C.
The other speakers on the panel were Michele A. W. McKinnon of McGuireWoods LLP, Judith Reyes of The Rockefeller Foundation, and Bruce Zagaris of Berliner Corcoran & Rowe LLP.
The panel covered topics such as the tax rules applicable to domestic and international giving, anti-money laundering and anti-terrorism financing rules, innovative ideas and best practices for international philanthropy, and hot topics regarding U.S. philanthropy in the Americas.
"US support of foreign charitable activities is in the billions of dollars annually," says Desiderio. "There are, however, complex US tax, terrorism-related and currency laws about which donors, whether they be individuals, corporations, public charities, or private foundations, must be cognizant. The objective of the panel was to explain the general rules so that panel attendees, who are involved with foreign charity activity, are aware of those rules and avoid traps."
The conference brochure provides this background on the issues discussed by the panel:
Every year, billions of dollars of charitable gifts and grants pass from U.S. donors, private foundations, and charitable funds to organizations and efforts abroad. Recent and continuing global crises and challenges – humanitarian, environmental and cultural – in the Americas and other regions have elevated interest among charitable individuals, families, businesses and organizations in deploying funds and resources outside of the U. S.
At the same time, an ever-increasing number of individuals, families and businesses in the U. S. have deep connections to people, communities, and traditions in other countries. Naturally, when these individuals, families and businesses become interested in charitable giving, they often want to support organizations or institutions in those countries. With these trends likely to continue, client interest in cross-border giving will widen and grow.