20 Years of Impact
April 8, 2019 - Sal Guardiola II
This past weekend marked the 20th Anniversary Celebration of the Marshall-Brennan Constitutional Literacy Project.  The Celebration consisted of a two-day symposium followed by the two-day high school National Moot Court Competition. 
The Marshall-Brennan Project is named after Supreme Court Justices Thurgood Marshall and William J. Brennan, Jr., both of whom served on the bench together as champions for individual and students' rights.  In keeping with their legacy, the Project equips law students with tools to empower high school students to become active citizens by teaching them about the Constitution. 
The symposium was sponsored by the American University Journal of Gender, Social Policy & the Law and co-chaired by UNM Law Professor Maryam Ahranjani, former director of the National Marshall-Brennan Constitutional Literacy Project, and Jill Friedman, the Associate Dean for Pro Bono and Public Interest at Rutgers Law School.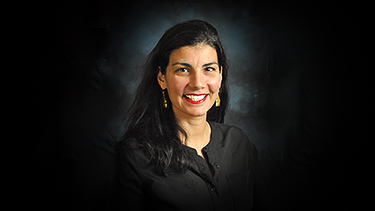 The Journal of Gender, Social Policy & the Law recently published articles written by UNM Law alumni Preston Sanchez (Class of 2012 and co-founder of UNM Law's Marshall Brennan Constitutional Literacy Project) and Lalita Moskowitz (Class of 2018, Marshall-Brennan alumna, and staff attorney at the ACLU of New Mexico).
At UNM School of Law and 19 other law schools around the country, students have the opportunity to become Marshall-Brennan Fellows, which involves them teaching civic education to high school students in culturally-diverse, high-poverty New Mexico schools.  The class culminates in a regional high school moot court competition, from which four competitors are selected to move on to the National Moot Court Competition in Washington, D.C. 
This year, Eduardo García (Class of 2018 and Director of UNM Law School's Marshall-Brennan Chapter) led a team of four fantastic competitors from South Valley Academy and Digital Arts & Technology Academy to D.C.
The UNM Chapter of the Marshall Brennan Project is a major part of the Law School's
Child & Family Justice Initiative ("CFJI")
.  One of the goals of CFJI is to create a pipeline of students who reflect New Mexico's diversity and are committed to serving the legal needs of New Mexico's most vulnerable children and families.  The four high school students in D.C. this past weekend are the type of future law students UNM hopes to see in its classrooms.