UNM Law alumna Barbara Brown Simmons leads UNM Black Alumni history project
September 8, 2020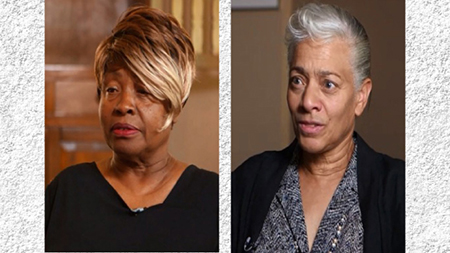 In 2016 a project called The UNM Black Alumni Chapter Oral History Project commemorated the efforts of a group of Black students who advocated for civil rights in the 1960s and 70s.
The project, which was spearheaded by UNM School of Law alumna Barbara Brown Simmons (Class of 1974), was recently spotlighted again as part of the University of New Mexico's "Racism: An Educational Series." Brown Simmons worked on the project in conjunction with the UNM Black Alumni Chapter and African American Student Services.
She is the first black woman to graduate from the UNM School of Law and was also the first black woman to become a member of the State Bar of New Mexico. After UNM Law, Brown Simmons went on to work as a criminal defense attorney.
While in law school, Brown Simmons received the "The Deans Award" for outstanding scholastic and political achievement. She also served as the Black American Law student Association Regional Director, responsible for recruiting Black law students to UNM. She is also the co-founder of the UNM Alumni Association's Black Alumni chapter.
 Among the ten members of the UNM Black Alumni chapter to be interviewed for the project was the Honorable Angela J. Jewell (Class of 1979), the first Black female judge in New Mexico.
Before being elected judge in the 2nd Judicial District of New Mexico in 1996, Angela J. Jewell served as a special commissioner for the Second Judicial District's Domestic Relations and Domestic Violence Division. She served in District Court until her retirement in 2010. She later opened a general practice, Jewell Law Office, with her husband, the Honorable Tommy Jewell (Class of 1979).
The full story and all ten interviews on the UNM Black Alumni Chapter Oral History Project and its impact are online at the UNM Newsroom.