UNM Law Professor receives Remote Teaching Fellowship
January 12, 2021 - Annie Swift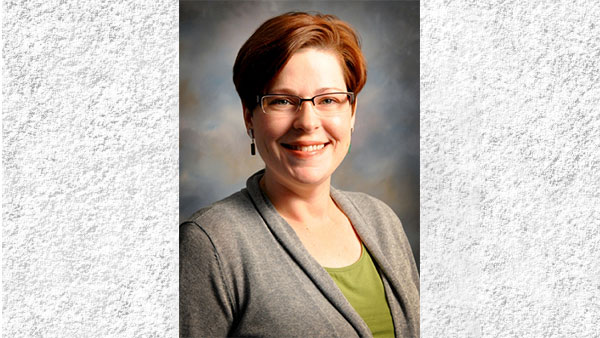 As we enter another semester online, we can look forward to the insight Professor Jennifer Laws will provide as the newly instated Remote Teaching Fellow for the Center for Teaching and Learning (CTL).  As a fellow, she will provide support to the School of Law faculty regarding remote instruction during the pandemic and beyond.  The CTL fellows will work with faculty and staff to develop student support services, design measurable learning objectives, create active and inclusive instruction strategies, and use innovative academic technology for improved digital literacy.  In particular, Professor Laws hopes to create a community of practice dedicated to collaborative student work.
Professor Laws recognizes the unique problems that arose with the abrupt shift to remote instruction last spring.  She served on the School of Law COVID-19 task force over the summer of 2020 to develop guidelines for remote instruction in compliance with ABA requirements.  Professor Laws seeks creative ways to continue to support faculty and ensure student learning success. 
Remote learning creates particular challenges for professors and students alike.  By now, we all have experienced Zoom fatigue to some degree.  As Professor Laws explains, scientific studies have shown how our minds must work harder to understand information through a digital format.  Our brains are forced to translate two-dimensional images into their three-dimensional equivalents with a sustained focus not required in an in-person setting.  We lose essential non-verbal cues and informal communication normally available in the classroom.  Our day-to-day interactions on campus have changed drastically.  Professor Laws and the CTL team will concentrate their efforts to improve remote learning as we move forward.
Professor Laws has set several goals for her fellowship.  First, she and the other CTL fellows will support faculty colleagues throughout the University to implement evidence-based teaching strategies in remote learning environments.  Second, Professor Laws hopes to connect the School of Law faculty to online resources already in use on main campus.  Specifically, she will work to prepare the law school to effectively use a new learning management system that UNM plans to launch in 2022.  While we have made good use of UNM Learn, Professor Laws and others across the UNM campuses agree that it is time for the University to adopt a modern online learning platform.  UNM Academic Technologies is currently in the process of scoring and procuring a new learning management system.
In terms of evidence-based teaching strategies, Professor Laws sees the CTL fellowship as an opportunity to continue the work she has been doing for years.  She serves as the E-Resources and Scholarly Communication Librarian for the UNM Law Library.  Additionally, Professor Laws has adopted hybrid online learning in the classes she teaches, using various platforms and technologies such as UNM Learn, Lexis Classroom, and CALI.  She has also created and used video lessons and other online teaching modalities.  Her experience makes her an ideal go-between and organizer for the CTL.  We acknowledge and thank Professor Laws for guiding our community through these challenging times!