Professor Reed Benson Wins the Clyde O. Martz Teaching Award
July 27, 2021 - Rocky Mountain Mineral Law Foundation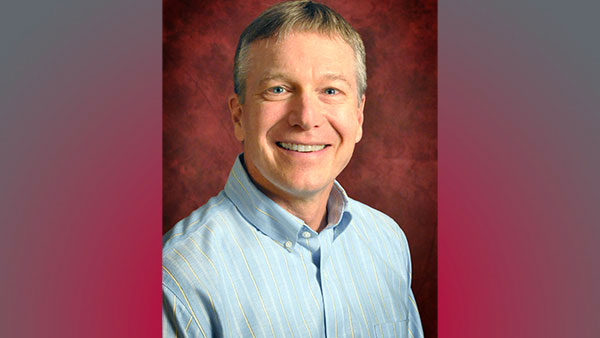 On July 16, 2021, the Rocky Mountain Mineral Law Foundation (the "Foundation") awarded Professor Reed Benson the Clyde O. Martz Teaching Award, making Benson the first recipient of the award at UNM.  The Foundation selected Professor Benson for the award because he embodies the highest qualities of a teacher and mentor to students and lawyers. Since he began teaching at the University of Wyoming and then at the University of New Mexico, he has been an outstanding teacher of water, natural resources and public lands, and administrative law, both in the classroom and in countless presentations given at Foundation institutes and other non-profit and governmental organizations. He consistently fosters a broad and deep understanding of the law through his creative and thoughtful approaches to relevant and timely issues. His tremendous body of scholarship is accessible and beneficial to scholars, practitioners, students, and laypersons. He never hesitates to engage in discussion and exchange viewpoints in a patient and respectful way.
Alex Ritchie, Executive Director of the Foundation, said:
Professor Benson is only the 31st recipient of the Clyde Martz award since it was first awarded 27 years ago. He joins the ranks of a very select and distinguished group of law professors in the field of natural resources law, and was selected from among a strong field of nominees from throughout the nation by the award committee that includes other natural resources law professors in addition to the President and immediate Past President of the Foundation. UNM Law is extremely blessed to have Reed leading its Natural Resources and Environmental Law Program.
About the Clyde O. Martz Teaching Award
Clyde O. Martz, the eighth president of the Foundation, was a professor who inspired generations of natural resource lawyers. His casebook, Cases and materials on the law of natural resources (The Development of public land law in the United States), pioneered the teaching of natural resources law. Martz also made critical, early contributions to the growth and stature of the Foundation, including the editing of the first edition of the Foundation's American Law of Mining. To honor those contributions, in 1993, the Trustees of the Foundation established the Clyde O. Martz Teaching Award to recognize those teachers (either in the classroom or in Foundation or other nonprofit CLE courses) who have performed meritorious teaching of natural resources law. Excellence in teaching performance is the primary criterion for the award, but fostering a broad understanding of the law, mentoring students, and innovative style are considered.
About the Rocky Mountain Mineral Law Foundation
The Foundation promotes the education and teaching of oil and gas, mining, water, public lands, energy, environmental protection, and natural resources law from a U.S. and international perspective. The inspiration instilled by professors and other teachers of natural resources law to the study of those laws is essential to that mission.