The Marshall-Brennan High School Moot Court Competition Returns
December 14, 2021 - Madison Spratto
The Marshall-Brennan High School Moot Court Competition returned to the Law School on November 12, 2021 after being cancelled last year due to the pandemic. Students from Artrisco Heritage, West Mesa, and Highland High School competed in front of members of the local bench and bar.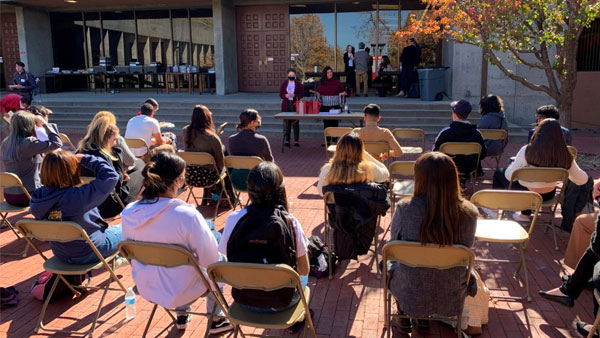 The students were coached by fellows, who themselves are current UNM Law students. This year's problem involved the Fourth and Fourteenth Amendment rights of a student whose backpack was searched and who was kicked off the girls' soccer team pursuant to the school's sex-at-birth policy because she is transgender.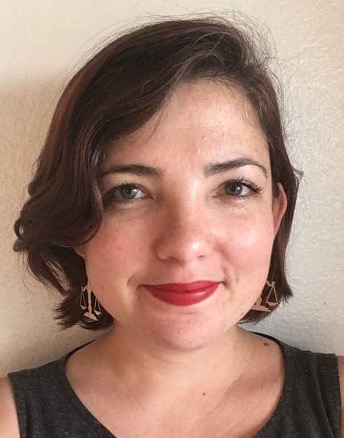 ACLU-NM attorney Lalita Moskowitz ('18), herself a former fellow, directs the chapter and teaches the required upper-level constitutional law seminar to law students. In turn, her students teach the high schoolers about Supreme Court cases that affect young people and prepare them for the competition.
"It's always great to be able to give back to the Law School and to carry on a program that was probably the best thing I did during my time as a law student," Moskowitz said. "I love seeing the current law students develop relationships with their high schoolers and see them root for their students on competition day."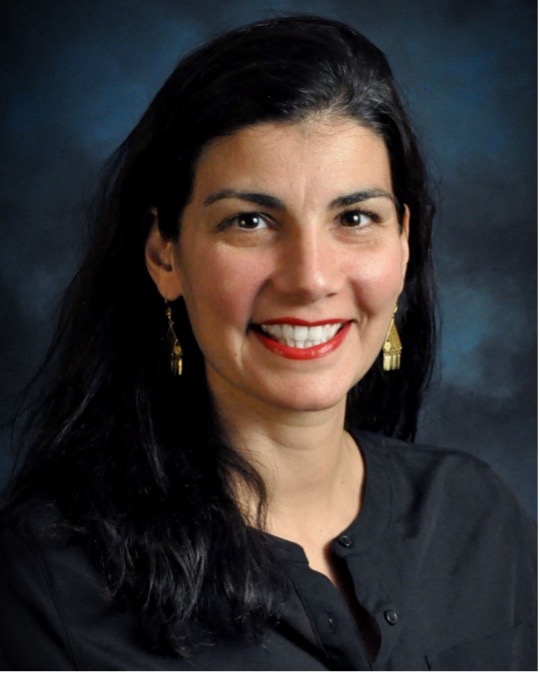 Professor Maryam Ahranjani designed and taught the first required academic seminar and launched its local moot court competition as a visiting professor in 2014 and has served as the chapter's faculty advisor since 2016. This year she helped lead the charge on planning and running the competition. She has experience running the DC chapter, as well as the National Competition.
"It takes a village to run a Marshall-Brennan competition," Professor Ahranjani said. "I am grateful to be at a school that values diversity and the role of law schools in promoting civic education."
Both Moskowitz and Professor Ahranjani said seeing how proud the high schoolers are of themselves for overcoming the fear of public speaking and accomplishing what they might not have thought possible at the beginning of the semester is one of their favorite parts. Another bonus is knowing that many of the competitors show interest in attending law school after their experience in the program.
The four finalists will travel with Moskowitz to Colorado Springs to represent New Mexico in the Marshall-Brennan High School Moot Court Competition in March 2022.