The Cascading Consequences of Wrongful Conviction: A Victim's View
FOR IMMEDIATE RELEASE
September 11, 2016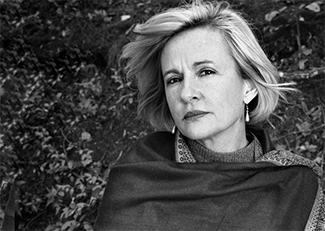 Albuquerque, NM – The New Mexico Innocence and Justice Project Fall Speaker Series, in partnership with the UNM Alumni Association Lobo Living Room, proudly brings speaker Jennifer Thompson to share her unforgettable story of crime, mistaken identification, innocence and redemption.
Thompson will present The Cascading Consequences of Wrongful Conviction at 6 pm on Thursday, Sept. 22 at the UNM School of Law, located at 1117 Stanford NE in Albuquerque. A Q&A, speaker reception and book signing will follow the presentation.
Thompson has been featured in the New York Times, CBS 60 Minutes, PBS Frontline, Slate, the Huffington Post and dozens more print, online and broadcast media. She is co-author of the New York Times bestseller Picking Cotton: Our Memoir of Injustice & Redemption, available at the presentation.  
In 1984, Jennifer Thompson was a 22-year-old college student when a man broke into her apartment and committed a violent crime against her. During the ordeal she made every effort to memorize the identifying features of her assailant. She was able to escape, and she was certain she was correct when she identified Ronald Cotton as her attacker. She testified against him at trial, after which he was convicted and sentenced to life in prison.
In 1995, DNA testing proved that the true perpetrator was not Cotton, but a serial rapist who bore a strong resemblance to him. Two years after Cotton's release, he and Thompson met, forging an unlikely friendship that changed both their lives.
Free presentation, RSVPs strongly encouraged
Thompson's presentation is Part One of a Three-Part UNM Law School Innocence and Justice Speaker Series made possible through the generous support of the Lannan Foundation.
This event is free and open to the public, and parking is free in the Law School "L" parking lot. RSVPs are strongly encouraged as seating is limited. For more information and to RSVP by Tuesday, Sept. 20, please visit UNM alumni lobo living room or call 505-277-5808.
About the University of New Mexico School of Law
The UNM School of Law offers the Juris Doctor (JD) program and certificates in Indian Law and in Natural Resources and Environmental Law. New Mexico's only law school is frequently rated as a best value law school and is a member of the Association of American Law Schools and approved by the American Bar Association.
###