Professors Mathewson, Burr Contribute to New Sports Law Book
October 12, 2010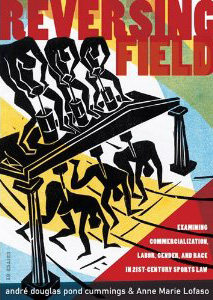 UNM Law Professors Alfred Mathewson and Sherri Burr have contributed chapters to a new book that explores sports law. The book, Reversing Field: Examing Commercialization, Labor, Gender, and Race in 21st Century Sports Law, will be released on Nov. 1 by West Virginia University Press.
Mathewson's chapter is titled, "Exploring the Commercialized Arms Race Metaphor" and Burr's chapter is, "Athletes as Television Celebrities: Why We Watch; How They Benefit; Must They Be Responsible."
The 536-page book invites students, professionals and enthusiasts of sport — whether they are in law, management and marketing or the game itself — to explore the legal issues and regulations surrounding collegiate and professional athletics in the United States. Through a theoretical and methodological interrogation of sports law, the book's 30 chapters openly address race, labor, gender and the commercialization of sports, while offering solutions to the disruptions that threaten its very foundation during an era of increased media scrutiny and consumerism.