UNM Law School and Sheehan and Sheehan PA Celebrate Years of Successful Collaboration
February 27, 2015 - Tamara Williams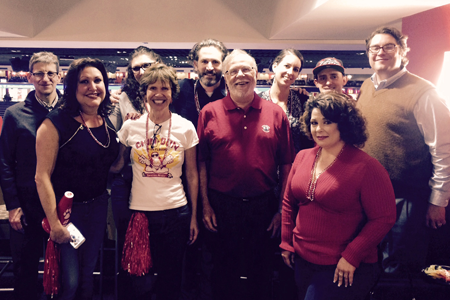 Sheehan & Sheehan PA has been a very valuable partner and contributor to the UNM Law School over the past 20 years.
Recently the firm has expanded its support to include an award, scholarship, summer internships and program support.
In 2014, the Pat Sheehan Memorial Scholarship was established in honor of the firm's late founder that provides one scholarship annually valued at $5,000 to an incoming first-year student who demonstrates financial need.
Also in 2014, the firm doubled the amount of the Sheehan & Sheehan Pursuit of Excellence Award, recognizing a graduating student's pursuit of excellence.
The firm also made a generous contribution to the Innocence and Justice Project (IJP) in 2014 and included IJP as the featured charitable organization on their holiday card.
The entire UNM Law School community would like to thank Sheehan & Sheehan for its leadership and tremendous support of our law school.
About Sheehan & Sheehan
Sheehan & Sheehan currently employs ten attorneys and enjoys an "Of Counsel" relationship with five attorneys. Originally focused on insurance defense work, Sheehan & Sheehan expanded their services to areas such as administrative law, commercial disputes, complex litigation, construction and procurement law, employment law, environmental law, products liability and mass torts, natural resources and water law. The firm also provides services in the areas of arbitration and mediation, legislative relations and land use and real estate law. The firm recently celebrated their 60th anniversary since opening in 1954.