UNM Law Faculty Quoted in the News
March 9, 2015 - Tamara Williams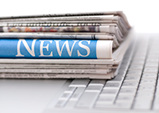 UNM Law Professor Nathalie Martin and Emeritus Professor Elizabeth Rapaport continue to be sought out by journalists and others for their expertise.
Recently, Rapaport was quoted in The Marshall Project, a nonprofit, nonpartisan news organization covering America's criminal justice system, and Martin was quoted in The Albuquerque Journal, the largest newspaper in New Mexico.
Professor Rapaport quoted in The Marshall Project report

In "Georgia is About to Execute its First Woman in 70 Years," Simone Weichselbaum interviewed Rapaport, an expert in gender and capital punishment, as noted in her article:
According to University of New Mexico School of Law Professor Elizabeth Rapaport, who is an expert on female death-penalty cases, "Women on death row tend to kill husbands and other intimates for insurance money or for other pecuniary gain." Only three women out of the 16 executions since 1976 were convicted of killing complete strangers.
Professor Martin quoted in The Albuquerque Journal

Albuquerque Journal staff writer Mike Bush interviewed Martin, an expert in consumer law and high-cost loans, for "UNM law prof speaks against payday loans." The 15-paragraph article describes Martin's scholarship and advocacy on capping interest rates.