Udall interns head to D.C. for hands-on experience in tribal government relations
April 29, 2015 - Tamara Williams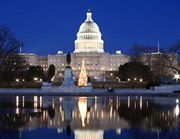 Two UNM Law students were recently selected for a prestigious internship to learn how federal Indian policy is implemented.
Melanie Ben (1L) and Christine Jordan (2L) received the 2015 Udall Native American Congressional Internship and will head to Washington, D.C. on May 28 for ten weeks over the summer.
Jordan is scheduled to work at the U.S Department of Justice in the Office of Tribal Justice. Ben was assigned to the House Committee on Natural Resources.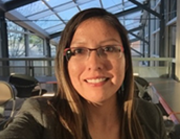 Competitive process, great opportunity
Jordan says she was stunned when she got the news. "The process is competitive, and there are many talented Native students throughout the country who apply for this internship," says Jordan. "I am honored to have this opportunity, and look forward to getting to know the other interns with whom I will be sharing this experience."
Ben says that she was very excited and honored to learn of her selection. "It is such a great opportunity and I am happy that I was placed in the House Committee on Natural Resources," says Ben. "My internship will allow me to gain practical experience in my field of interests which are Indian Law and Natural Resource Law."
A key benefit is networking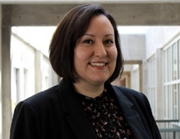 One of the key benefits of the internship is networking with key officials, policymakers, tribal leaders, and national tribal advocacy organizations through the Native American Bar Association of D.C.
The strong community of NM School of Law alumni in D.C. provides additional opportunities for networking, friendship, mentorship, and connections.
A tradition for UNM students
Ben and Jordan join the ranks of other UNM Law students who have been selected for the internship, including Heidi Macdonald, Jacob Keyes and Honor Keeler, Heidi Todacheene, and Craig Williams.
Congratulations to both of you; we look forward to hearing from you!