UNM Law School hires two new tenure-track professors
August 22, 2016 - Tamara Williams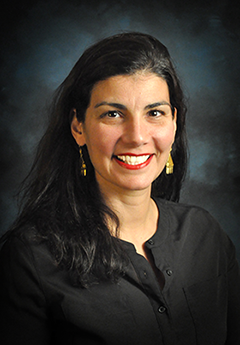 The UNM Law School is proud to welcome Assistant Professor Maryam Ahranjani and Assistant Professor Joshua Kastenberg to its faculty.
"Our new hires are going to strengthen our programs in evidence, trial practice, international law, and constitutional law," says UNM Law School Dean Alfred Mathewson.
"We are excited about Professor Ahranjani's role in the Marshall Brennan Constitutional Literacy Project as well as her teaching and practice experience," says UNM Law School Dean Sergio Pareja. "We are also very proud to welcome Professor Kastenberg, who comes to us after a distinguished 20-year career as a lawyer and judge in the United States Air Force."
Assistant Professor Maryam Ahranjani returns to UNM Law, where she taught two courses (Constitutional Rights and Education & the Constitution) as a visiting professor in 2014.
From 2014 until her return to UNM, she lived and worked in Guatemala as a rule of law and human rights consultant to the American Bar Association and the U.S. Department of State, Bureau of International Narcotics and Law Enforcement.  She also taught at the University of Istmo Faculty of Law.
Prior to UNM, Ahranjani taught as an adjunct professor at American University Washington College of Law (WCL) for eleven years and served as the Associate Director of the Marshall-Brennan Program Constitutional Literacy Project for five years.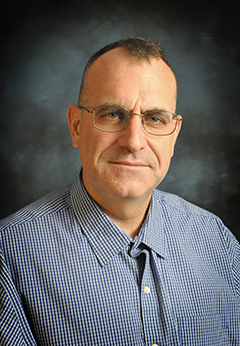 In addition to his 20-year career as a lawyer and judge in the U.S. Air Force, Assistant Professor Joshua Kastenberg has over twenty years of teaching experience.
Most recently, Kastenberg was an adjunct professor at National Intelligence University, where he taught national security law to United States intelligence officers and other federal employees enrolled in accredited masters and Ph.D. programs.
He has also taught numerous short courses to federal and state attorneys on subject areas ranging from criminal law and litigation to human rights law.
From 1996 until 2015, Kastenberg served as a Judge Advocate in the Judge Advocate General's Corps of the U.S. Air Force. In his last five years, he was assigned as a trial judge to several of the Air Force's most high-profile and complex criminal cases, and in total, presided in over 200 trials.