Over 400 students successfully advocate for their Wild Friends at NM legislature
March 10, 2017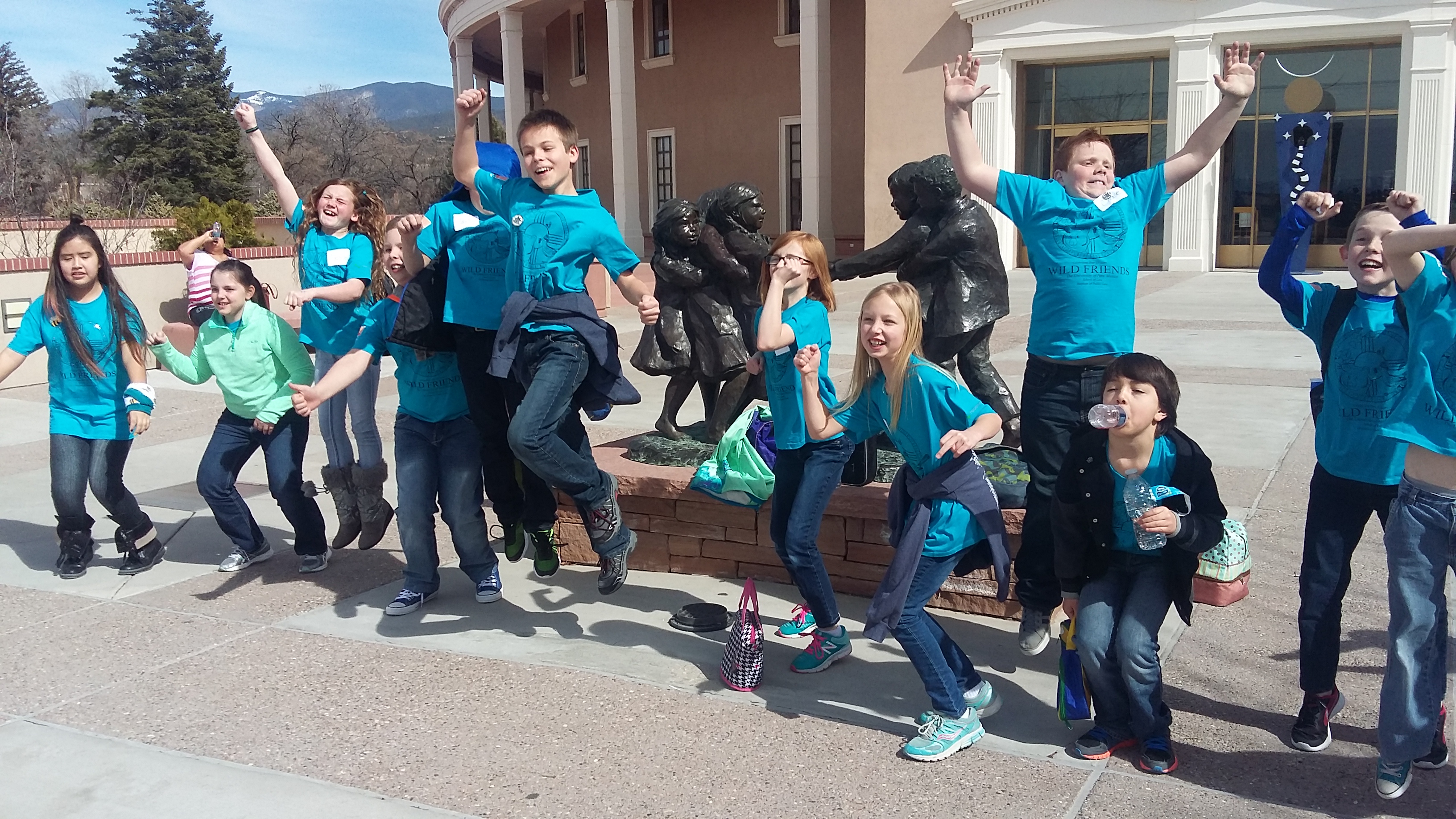 Students in Wild Friends, an award-winning civics education program at the UNM School of Law, celebrated another victory of advocating on behalf of wildlife this year.
In 2016, they shared the vital work that bees do with the New Mexico Senate. Wild Friends were so successful that NM Governor Susanna Martinez proclaimed June 15, 2016 as Bee Aware Day. See news story.
This year, Wild Friends worked on another memorial to protect bees and other pollinators (SJM 4), which unanimously passed both the Senate and the House of Representatives.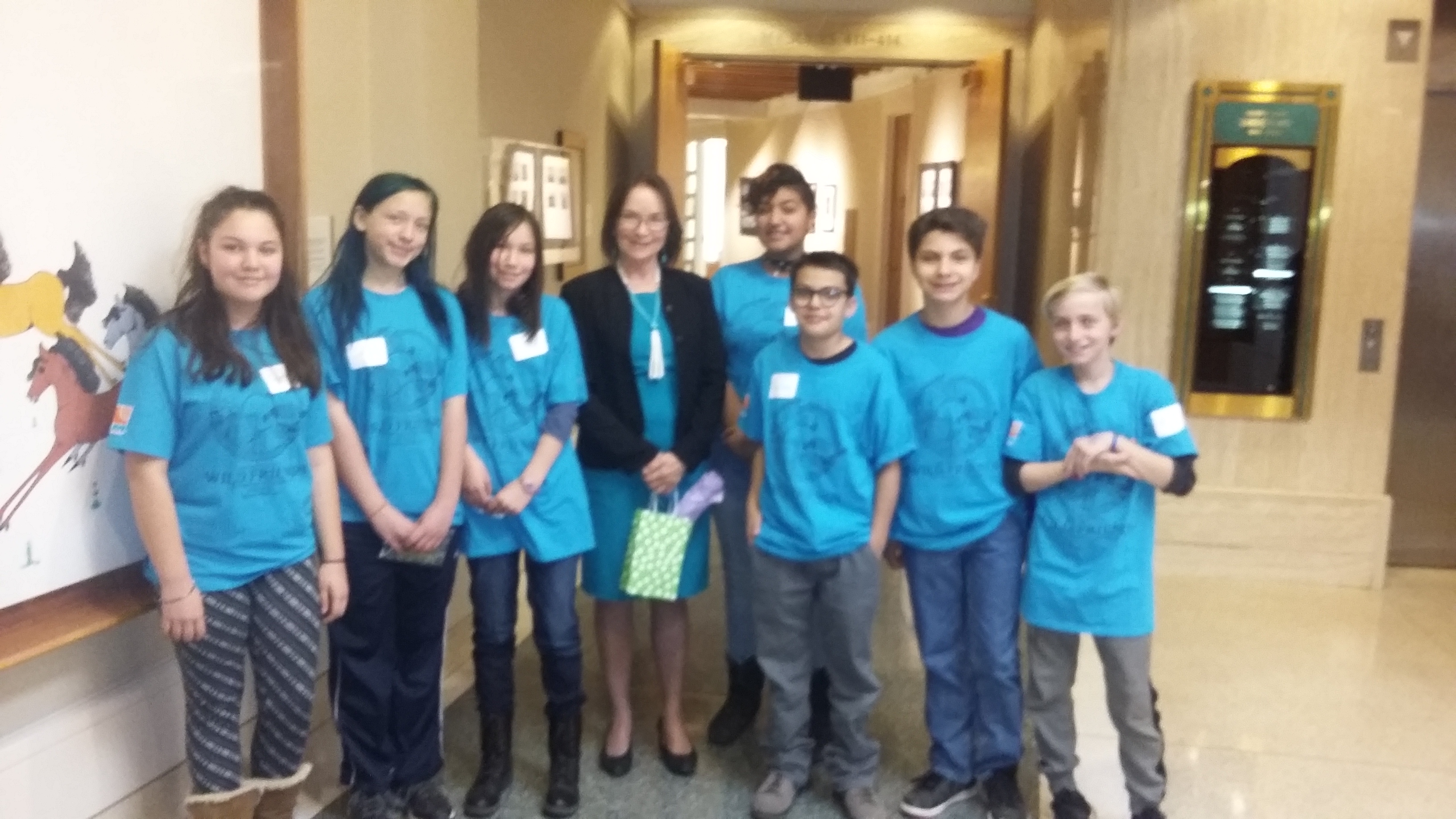 Thanks to the students' efforts, a voluntary labeling program for pollinator-friendly plants at local nurseries will be started, along with a pollinator-friendly garden at the Roundhouse, and another Bee Aware Day this spring.
Over 400 students in grades 4-12 across New Mexico advocated for the legislation by travelling to the Roundhouse and speaking with legislators, testifying as expert witnesses at committee hearings, and writing letters.  Sen. Mimi Stewart and Rep. Jason Harper were the memorial sponsors.  "It's inspiring to watch these young people participate in our democratic process with such enthusiasm and commitment," said Sue George, Director of the Wild Friends program at the UNM School of Law.  "It should give us all hope for the future!"