Class sees environmental remediation in action
April 7, 2017 - Logan Glasenapp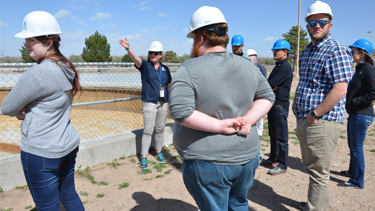 When a business or individual fails to comply with environmental laws, they can voluntarily agree to undertake an environmentally beneficial project instead of paying a fine.
What are the real world impacts of these Supplemental Environmental Projects (SEPs) on local communities?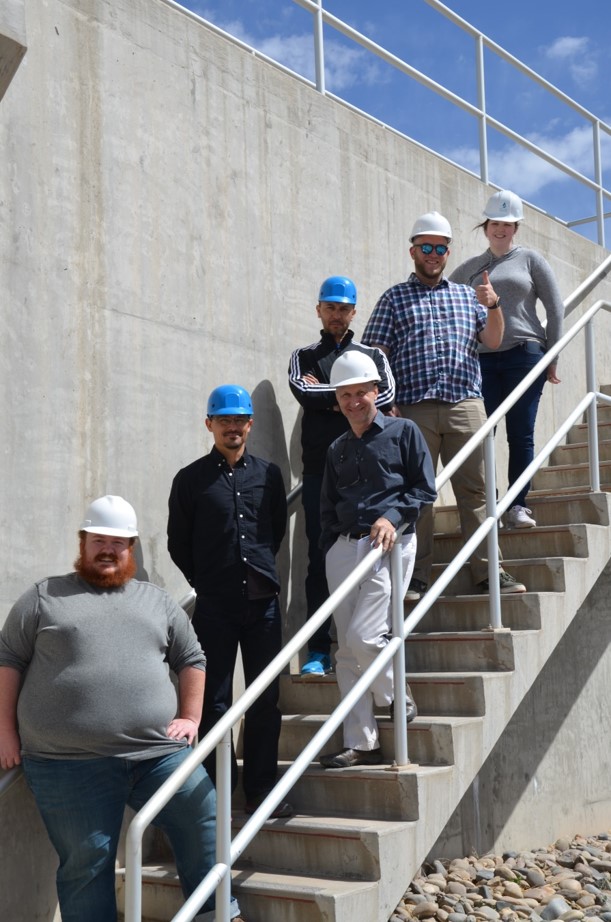 That's what Professor Clifford Villa showed his Environmental Enforcement class when he took them to the South Valley last week.
Two years ago, over 6 million gallons of raw sewage was discharged into the Rio Grande from the Southside Water Reclamation Plant due to a power outage. The settlement reached between the Water Utility Authority and the U.S. Environmental Protection Agency included a SEP to deliver water to the newly designated Valle de Oro National Wildlife Refuge.
The refuge is the first in an urban area in the southwest and will provide more than just recreational and educational opportunities to the surrounding community. The Albuquerque Metro Arroyo Flood Control Authority is a partner in the project and will work to provide flood control arroyos and ditches to the Mountainview neighborhood. This set-up will provide two benefits: first, the refuge will treat the water naturally at various points before it enters the Rio; and second, the water will contribute to natural vegetation growth within the refuge.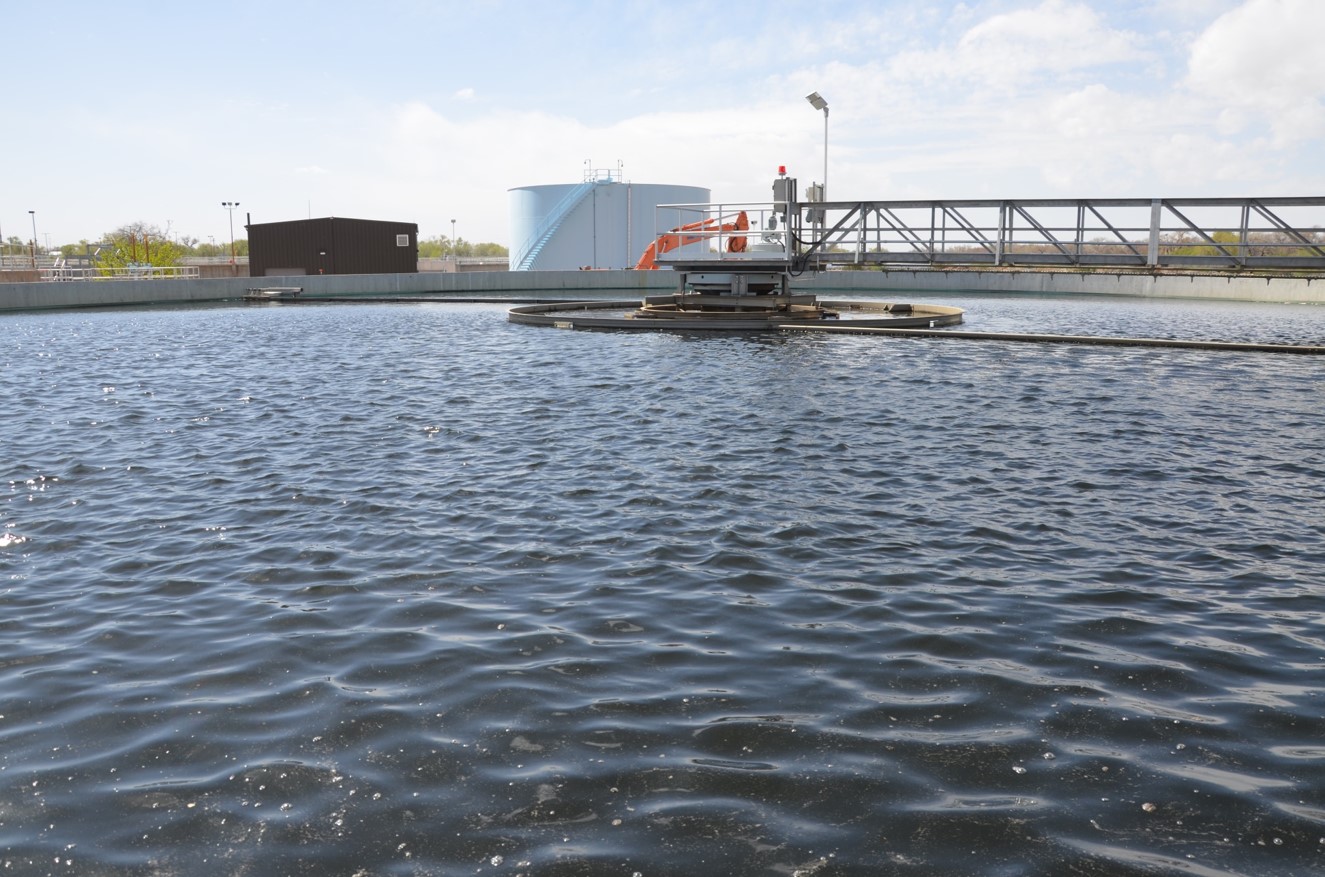 The Water Reclamation Plant will provide treated water to the refuge for use in the visitor center and as water for a plant nursery. The plant has continued to modernize its operations since the 2015 power failure, and is a nationwide leader for treatment technology. In fact, Albuquerque boasts the cleanest water discharged after treatment in the entire country.
On top of discharging remarkably clean water into the Rio, the plant is also focused on using as much green energy as possible. One quarter of the energy used in the plant is derived from a solar farm on site, and another quarter is derived from capturing methane from the sludge moving through the various stages of treatment. In a way, we are helping to power water treatment in our city.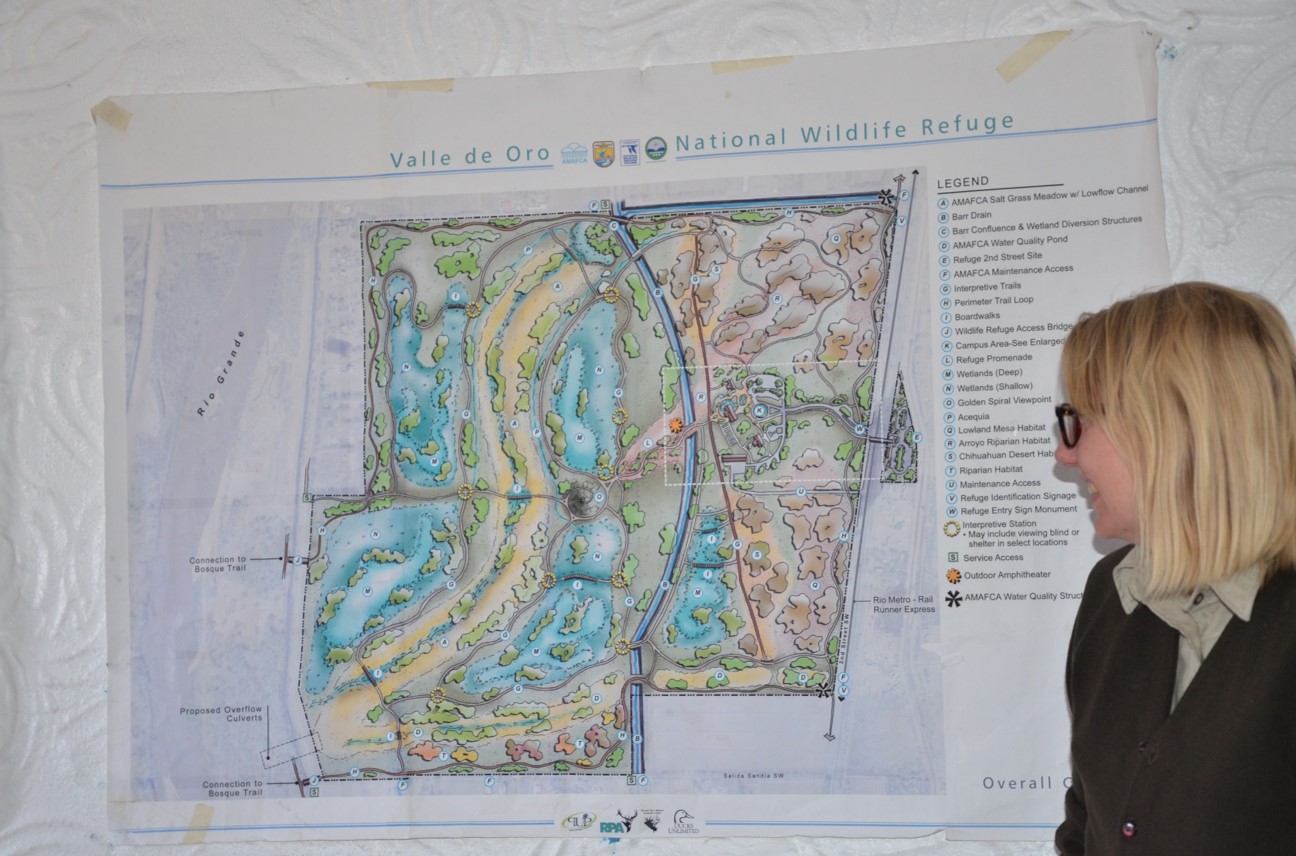 Professor Villa's class studied SEPs earlier this semester and used this opportunity to see how this valuable program can provide environmental remediation closer to the problem rather than further away.