Regents Professor Sherri Burr to retire after almost 30 years of teaching
July 19, 2017 - Tamara Williams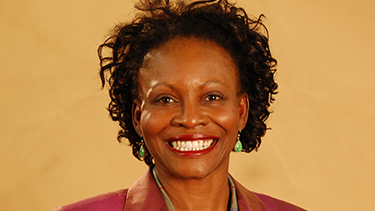 After teaching for almost 30 years, UNM School of Law Regents Professor Sherri Burr is retiring from her tenured position at the law school on July 31st. She was the first African-American female to be granted tenure and promotion to full professor at UNM. 
Burr taught intellectual property law, art law, entertainment law, wills and trusts, and international law at the law school and served as Acting Director of Africana Studies from 2008 – 2009. 
A renowned writer in the areas of intellectual property, art law, and international law, Burr published her 25th and 26th books in June.
Starting July 31st, Burr will celebrate a new chapter in her life to become a full-time author and to teach occasionally. She will focus on her new book with the working title, "The Free Blacks of Virginia: Personal Narrative, a Legal Construct." The book is based on research she conducted during her prestigious one-month fellowship from the Robert H. Smith International Center for Jefferson Studies last summer.
"It has been an honor to serve The University of New Mexico, the Law School, and people of New Mexico in this capacity," says Burr. "I also appreciate the fabulous faculty and staff I had the pleasure to work with and the students I had an opportunity to teach."
Burr says that her grandfather blazed a trail to New Mexico by pastoring churches in Hobbs and Clovis. "Early on in his life, he resisted a call to become a minister," says Burr. "He then suffered blindness for four years, which only lifted after he began his ministerial studies. I am looking forward to, rather than resisting, the challenge to become a full-time author and part-time teacher."
A retirement celebration is being held for Burr on Monday, July 31, 2017, from 5:00 – 7:00 p.m. in the Law School Forum, located at 1117 Stanford NE, Albuquerque 87131. The celebration is open to the public and is hosted by the New Mexico Black Lawyers Association and Law School friends and colleagues. Free parking is available in the law school "L" lot.
RSVPs to Cheryl Burbank: 505.277.0609; Burbank@law.unm.edu or BurbankC@unm.edu.