UNM Law School Art Gallery issues call to become 2018 Artists in Residence
November 8, 2017 - Tamara Williams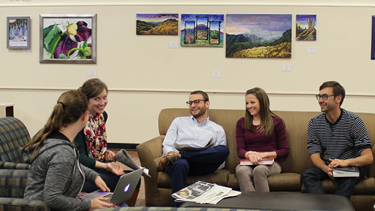 The UNM Law School welcomes students, faculty, staff and the community-at-large. Its Not-for-Profit Art Gallery adds visual appeal, exposure to a diversity of ideas, and a space for artists to display their work.
The Art Gallery is showcased in the Forum, the large open space on the first floor of the law school and features art in varied mediums. The gallery is open weekdays from 8:00 a.m. to 5:00 p.m.
The Art Committee invites all artists connected to UNM – faculty, staff, students, alumni, and immediate relatives (spouses, domestic partners, children, siblings, and parents) – to submit images that showcase New Mexico on canvas or in print. The selected artists will become 2018 Artists in Residence.
A reception launching the event will be held on Tuesday, February 20, 2018, from 5:00 – 6:30 p.m. The exhibition will run from then until January 2019.
For more information about eligibility, submission guidelines, and commission fee, visit http://lawschool.unm.edu/events/art-gallery/index.html,or contact Art Committee Chair Sherri Burr (burr@law.unm.edu) and Media Center Director Tony Anderson (Anderson@law.unm.edu).