UNM Law School Art Gallery Launches 2018 Artists in Residence Program
February 12, 2018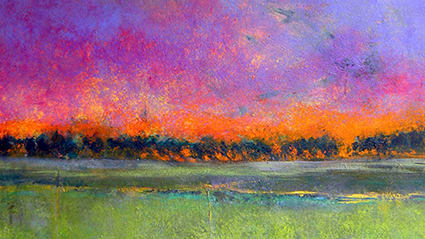 The University of New Mexico Law School Not-for-Profit Art Gallery is launching the 2018 Artist in Residence Program with an opening reception on Tuesday, February 20, 2018, from 5:00 - 6:30 p.m. in the Forum at the UNM Law School, located at 1117 Stanford NE. Free parking is available in the law school parking lot after 4:00 p.m.
The Art Gallery's inaugural Artist in Residence Program features work from 14 artists:
Alumni
Sarah Lough, Law Alumna, Class of 2007
Barbara Shapiro, Law Alumna, Class of 1978
Melinda Silver, Law Alumna, Class of 1983
Faculty
Steven K. Homer, Director of the Legal Analysis & Communication Program, UNM School of Law
Laurel Lampella, Fine Arts Professor
Staff
Noyes, Dan, Retired Law Staff
Students
Janette Duran, Law Student, Class 2020
Friends & Family
Dorothy McDonough-McGeorge, Wife of Law Alumnus
David McMullen
Vera Neel, Wife of Law Alumnus
Vickie Pleau
Dan Shaffer, Relative of UNM Faculty
Michael Toya, Husband of Law Student
Robert Weber, Husband of Law Faculty
Meet the exhibiting artists and hear about their work at the opening reception, which will feature a buffet. Johnny Alston will provide live Native Flute Music. For more information, please contact Professor Sherri Burr (Art Committee Chair) at 505-277-5650 or burr@law.unm.edu.