UNM School of Law Launches Border Justice Initiative with Exploratory Trip to the Southern Border
August 1, 2019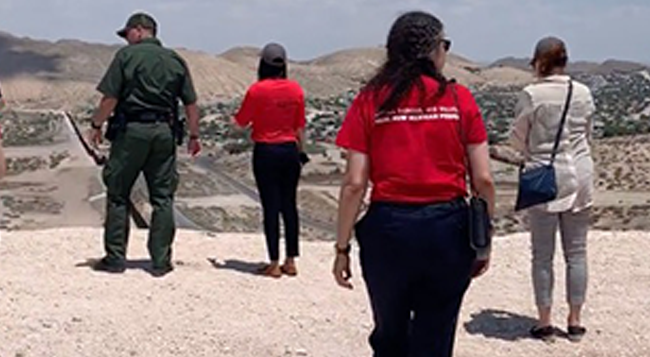 The UNM School of Law recently launched the Border Justice Initiative (BJI). The initiative aims to provide experiential service-learning opportunities for law students interested in immigration law. BJI launched with an exploratory trip to the US-Mexico border, near El Paso, Texas, that brought together faculty members and expert advisors along with students from UNM's Law Clinic and members of the Immigration Law School Student Association. The aim of this experience was to conduct a preliminary needs assessment, and determine how the Border Justice Initiative could administer legal solutions for individuals who have been displaced, while also providing impactful learning opportunities for students. 
The Border Justice Initiative was created in response to the crisis at the border that has continued to escalate since 2016. The Initiative, overseen by faculty with specialized expertise in immigration law and asylum work, offers innovative educational and employment opportunities and works alongside nonprofit partners to provide legal support services to various communities and individuals.
"As the closest law school to the immigration court in El Paso, Texas, and with one of the top clinical programs in the country, the UNM School of Law is a natural choice for leadership in this field," said April Land, Professor of Law and Director of the Initiative. "Our hope is to create a pipeline of capable and inspired attorneys working with us and through us to ensure immigrants have access to legal services and opportunities," she added.
The Initiative was launched with funding from the Jacqueline Marie Leaffer Foundation.
For more information, visit the Border Justice Initiative page. To get in touch with the BJI team, email borderjustice@law.unm.edu.

Border visit participants, August 2019