Eviction Moratorium Update and Resources
March 27, 2020 - Sal Guardiola II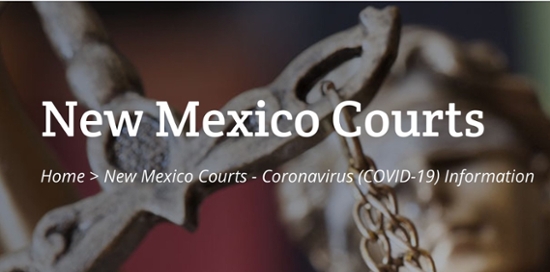 Following last week's law student-led advocacy to halt evictions during the COVID-19 pandemic, the Supreme Court of New Mexico issued a temporary moratorium on evictions for those unable to pay rent.
 Nevertheless, some landlords are still attempting to move forward with eviction proceedings.  Regarding these circumstances, the New Mexico Courts website published the following instructions:
 If your landlord has filed a petition for a writ of restitution (an eviction or collection proceeding) against you for nonpayment of rent or any other reason you must participate in the hearing set by the judge.  If you want the court to stay your eviction for NONPAYMENT OF RENT during the COVID-19 health emergency you will need to provide the judge with evidence of your current inability to pay your rent at the hearing on the petition.
 The hearing will be held by video or phone, unless the parties file a motion for an in-person hearing.  The summons you receive from the court will give you directions about how to participate in the hearing.
 If you would like assistance with your eviction proceeding please contact:
Legal Aid – (505) 633-6694
Senior Citizens Law Office – (505) 265-2300 (Serves residents of Bernalillo, Sandoval, Valencia and Torrance counties who are 60 or older).
 The Bernalillo County Metropolitan Court issued an order today specifying the various ways that parties can call in to "appear" in court:
 Parties must call using one of the above options at the time of the hearing.  See the order in English and Spanish here.