UNM student earns Natural Resources Law scholarship
June 3, 2020 - Reed Benson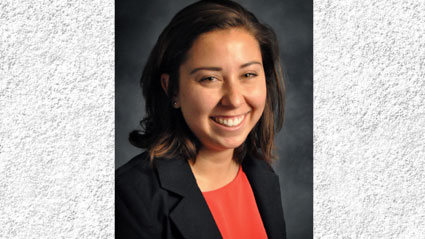 Rachel Grabenstein of the UNM School of Law Class of 2022 was recently awarded a scholarship by the Rocky Mountain Mineral Law Foundation. The Foundation awards these scholarships through a competitive process to students attending one of the Foundation's "Constituent Law Schools," in the United States and Canada.
"I am incredibly grateful to have received this scholarship," said Grabenstein. "I care deeply about natural resources and I am excited to be able to pursue that passion with this scholarship from the Rocky Mountain Mineral Law Foundation."
The Foundation, which is based in Westminster, Colo., is a nonprofit organization dedicated to natural resources legal education, providing programs for practitioners and students on issues such as oil and gas, public lands, mining, and water law. Helping to educate and involve students is a top priority for the Foundation.
"These scholarships are competitive and prestigious, with applications coming from excellent students across North America," said Reed Benson, Director of UNM's Natural Resources and Environmental Law Program. "This award is a well-deserved honor for Rachel."