UNM School of Law part of UNM's Next Grand Challenges
September 28, 2023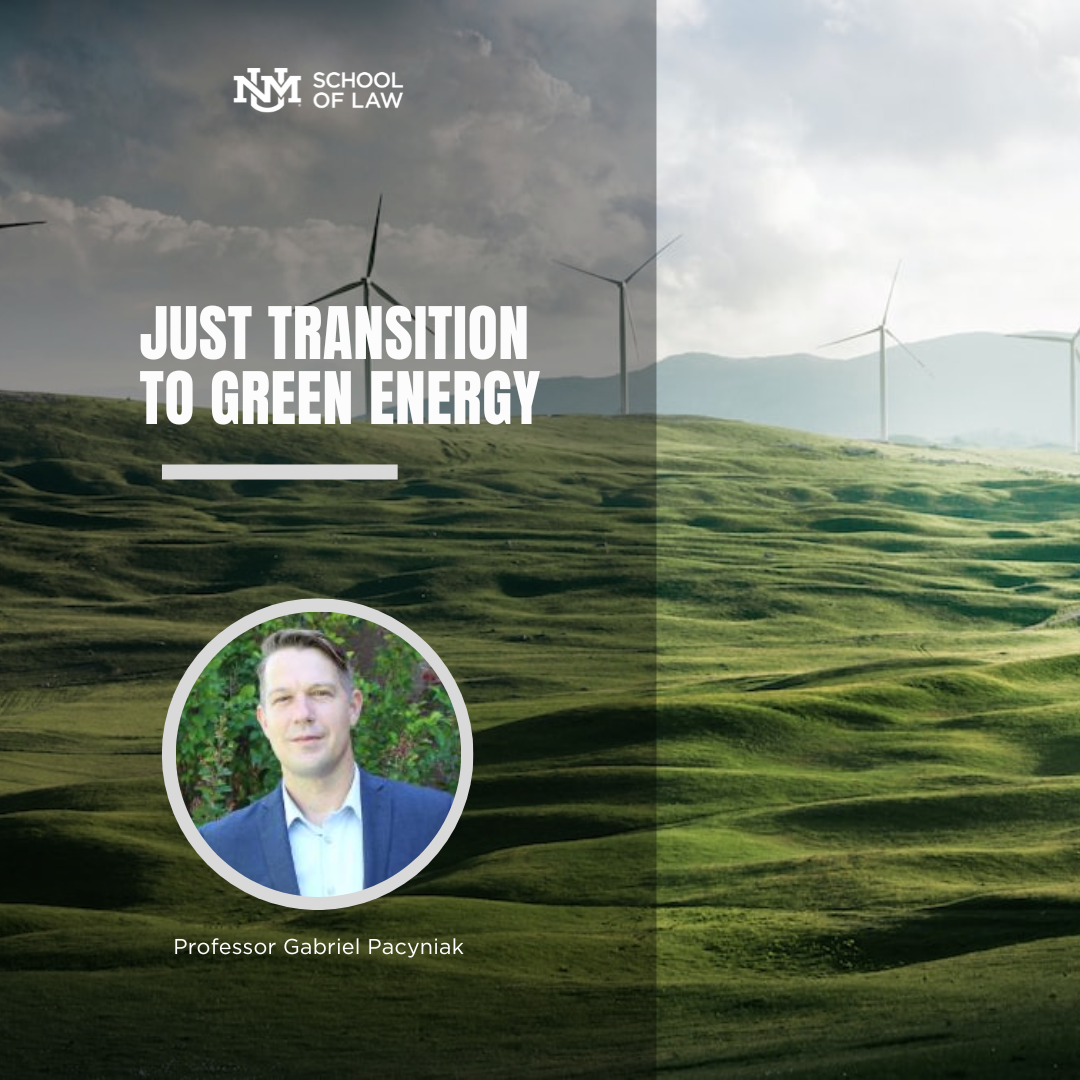 New Mexico is the no. 2 oil-producing state in the nation. But in recent months, President Joe Biden visited an up-and-coming wind tower manufacturing site and just last week there was a groundbreaking ceremony in Corona for Pattern Energy's massive SunZia transmission and wind project.



"This is a really exciting time for New Mexico, there's tremendous federal resources right now private sector momentum when it comes to moving to low-carbon economy," said Gabriel Pacyniak, an associate professor in the School of Law.

"But the challenge there is to make sure that New Mexico communities don't get left behind, and particularly that low-income communities and disadvantaged communities can take advantage of these potential economic benefits."
Pacyniak said the Inflation Reduction Act will be funneling a large amount of federal dollars into clean energy projects in the coming years.
"There's a lot more opportunity out there, and there's going to be a lot of money, especially in the next three years, that's going to be available," Pacyniak said. "It's going to be a little bit of a sprint to find, again, community-based organizations, local governments that can apply for this funding and successfully receive it."
The team is made up of researchers from political science, population health and UNM's law school.

Read more in the Albuquerque Journal.