University of New Mexico School of Law Ranks 18th Nationwide

FOR IMMEDIATE RELEASE
May 28, 2015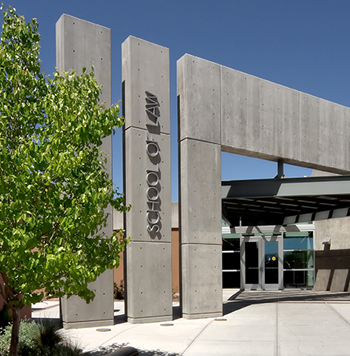 The University of New Mexico School of Law has moved to Number 18 nationwide in the Top 50 Law Schools ranking by Above the Law, up four places from last year.
"We're delighted to receive this recognition of our program and to be in the very good company of Northwestern (#13), Vanderbilt (#15), and Boston College (#16)," says Hannah Farrington, UNM School of Law Assistant Dean for Advancement.
"The ATL ranking recognizes what really matters to students," says Farrington. "Our focus is on avoiding increased debt through the School's concerted efforts to significantly increase our student support, job readiness through truly effective practical training, and a sharp focus on what is required to ensure strong employment outcomes."
Above the Law says that since most people attend law school to obtain jobs as lawyers, employment is their number one criteria. Their rankings are the only ones to incorporate the latest ABA employment data concerning the class of 2014.
The UNM Law School received a grade of A+ from students and an A from alumni in the areas of academics, practical/clinical training, career counseling, financial aid advising, and social life.
The ATL rankings methodology consists of 30% for both employment and job quality; 15% on education cost; 7.5% for both active judges and Supreme Court of the United States (SCOTUS) clerks, 5% on both alumni rating and debt per job (how much student debt is accrued by a school's graduates for every actual legal job obtained).
About the University of New Mexico School of Law
The UNM School of Law offers the Juris Doctor (JD) program and certificates in Indian Law and in Natural Resources and Environmental Law. New Mexico's only law school offers a 9:1 student-to-faculty ratio and is known nationwide for its pioneering, required Clinical Law Program. Frequently rated as one of the most popular and most diverse law schools in the country, the UNM Law School is a member of the Association of American Law Schools (AALS) and is approved by the American Bar Association (ABA).
###