Lora Church aims to help people in need with Juris Doctor
May 20, 2021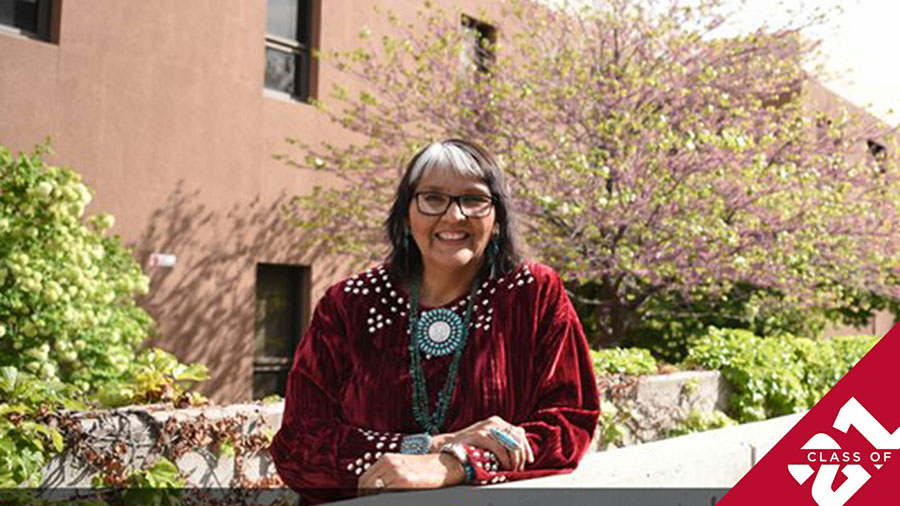 Lora Morgan Church listed the factors that make her a non-traditional student: She joked that she got her first degree "five hundred years ago," then received her MBA and an MS in Health Education. She had a career and she and her husband Casey have five children. This month she'll add a Juris Doctor degree to her resumé and looks forward to the future.
In fifth grade, Church, who is Diné, experienced racist slurs against her Native American identity and decided that she wanted to help other people who had similar experiences and faced obstacles because of it.
"I dreamed bigger," she said.
She went on to work in school-based health care while she pursued her master's degree and then worked at the New Mexico Public Education Department as a coordinator for homeless students all over the state. Then as director of the Office of Indian Elder Affairs she coordinated services such as congregate and home-delivered meals, home care, transportation, and other services for tribal seniors.
Read the full story at UNM Newsroom.