Two UNM Law Students Compete in the Georgetown Iron Tech Lawyer Invitational
May 28, 2021 - Sonia Gipson Rankin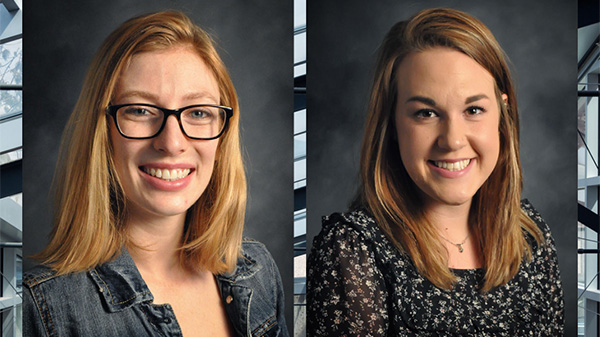 On April 30, 2021, UNM Law students Caroline Andrews and Chelsey Pelzman participated in the Georgetown Iron Tech Lawyer Invitational where they showcased student-built technology to improve access to justice.  https://www.georgetowntech.org/irontechlawyer
Working with the UNM Child and Family Justice Initiative and Neota Logic software, Caroline and Chelsey designed an app to walk high school students through legal rights if one is pulled over by law enforcement.  UNM Law alumni Leon Howard ('09) and Frank Davis ('12) provided legal and personal insight related to their work and experiences as Black civil rights attorneys in New Mexico.
Caroline and Chelsey competed alongside teams from Singapore Management University School of Law, Georgetown University Law Center, Villanova University Charles Widger School of Law, Penn State University, and the University of Melbourne, among others.
They researched relevant law, learned how to code, created an app, and presented it before legal tech faculty and students from around the globe!
This project counted as their capstone project for Technology and the Law.
Thank you, Caroline, Chelsey, Leon, and Frank, for all you have done for our institution!