White House recognizes UNM School of Law for eviction crisis response
January 28, 2022 - Marissa Lucero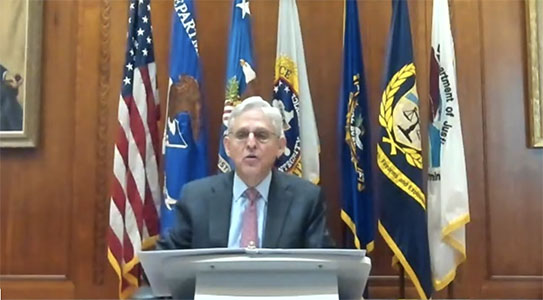 Today, leaders at the highest level recognized 99 law schools across the United States – including The University of New Mexico School of Law – for their rapid response addressing the pandemic housing and eviction crisis that left thousands of Americans on the verge of homelessness.
"When I issued the call for action, you responded," U.S. Attorney General Merrick Garland said during a virtual event. "You are the new generation of Americans to whom the torch of the legal obligation is passed. Your services in the past 151 days ensures me that the torch remains in good hands, from the bottom of my heart, thank you."
"The pandemic has brought home, in the clearest way possible, that housing stability is crucial for public health, education, physical health and more," - ​Serge Martinez, UNM School of Law associate dean for Experiential Learning.
When the pandemic hit many individuals lost their jobs, causing a predictable ripple effect and leaving the most vulnerable unable to pay rent. In New Mexico, as in many states, people don't have to be that behind in rent before facing eviction – issues students and faculty at the UNM School of Law have been addressing for years. "The pandemic exacerbated an existing housing crisis — even before 2020, New Mexico had an extreme shortage of affordable housing, and many families were already struggling to afford rent. When economic opportunities dried up, it amplified the already bleak situation for renters in the state," said Serge Martinez, UNM School of Law associate dean for Experiential Learning.
Read the full story on the UNM Newsroom.